Report From Parliament Hill
Eric Melillo, MP, Kenora Riding
Dear Constituents,
I am keeping everyone in Cat Lake First Nation and the area in my thoughts as a forest fire burns near their community. I would like to thank the crews working tirelessly to fight this fire. The Ontario Ministry of Natural Resources and Forestry has declared a Restricted Fire Zone across the region. Please adhere to these restrictions to help minimize the chance of a wildfire starting.
Recently, our Conservative team tabled a motion in the House of Commons that called on the Liberal government to stop tax-payer funded hard drug programs and to instead redirect these funds to addictions treatment and recovery programs.
Under this government, overdoses have increased by 300% as the Liberals fail to adequately support treatment or crack down on the hardened criminals profiting off of the vulnerable.
Conservatives support policies that get people struggling with addictions into recovery to break the cycle of addiction instead of receiving free drugs and continue that cycle over and over again. There must be greater federal support for detox and addictions treatment programs in Northwestern Ontario to get those struggling the support they need. There also must be greater consequences for the drug dealers preying on the vulnerable and for repeat violent offenders by fixing the broken bail system.
The Conservative common-sense plan will end taxpayer dollars for drugs, put people in recovery, and bring our loved ones home drug-free. Unfortunately, our motion was voted down by the Liberals and NDP.
If they won't get it done, Canada's Conservatives will.
Working for You
If you're planning to be in Ottawa and are interested in attending Question Period or taking a tour of Parliament, please let me know and my office can help reserve Question Period and tour tickets.
As always, if there is anything my office can assist you with, please call me at 807-223-2182 (Dryden) or 807-468-2170 (Kenora) or email me at [email protected].
Sincerely,
Eric Melillo
Member of Parliament
Kenora Riding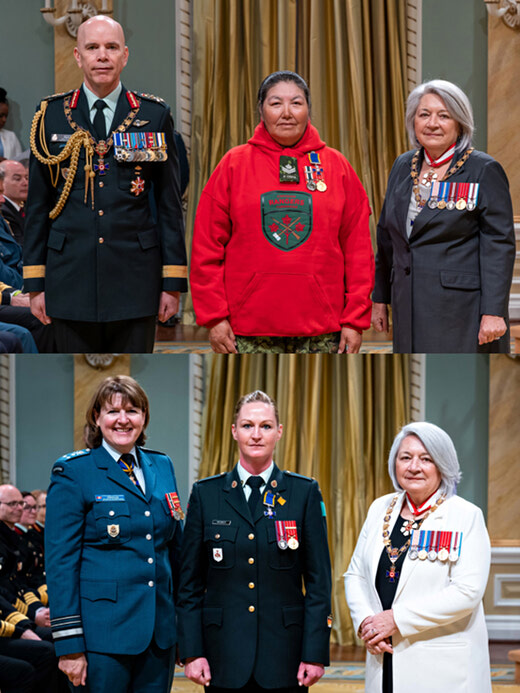 Wednesday, June 7, 2023
Two members of Ontario's 3rd Canadian Ranger Patrol Group (3 CRPG) were recently bestowed with a prestigious military honour for their exemplary service to 3 CRPG and the Canadian Armed Forces (CAF)...