Report From Parliament Hill
Eric Melillo, MP, Kenora Riding
Dear Constituents,
This week I was in Kenora, to participate in the opening ceremonies for the Northern Ontario Curling Association Championships. Thanks to the hard work of the Kenora Curling Committee this great championship returned. Thanks to all the volunteers for making it happen.
Interest Rate Increase
This week the Bank of Canada announced the 8th consecutive interest rate hike. These hikes are a direct result of the inflationary deficits the Liberal government insists on running.
Now, Canadians are forced to pay the price for Liberal spending through more expensive mortgages, loans and servicing of the Liberal government's debt which the taxpayers are responsible for.
With the continued interest rate hikes more and more Canadians will have to choose between paying their mortgage or putting food on the table. This is unacceptable, the Liberal government needs to end their inflationary deficits and wasteful spending.
International Development Delegation
Earlier this month, I had the opportunity to join a parliamentary delegation to Kenya. I had the incredible chance to see work being done by Nutrition International, UNICEF and amazing community volunteers to improve health outcomes across the country.
The delegation also had the opportunity to meet with members of Kenya's National Assembly to discuss areas of partnership between Kenya and Canada. I am incredibly grateful to have had the opportunity to take part in this delegation, see firsthand the work being done with Canada's international development investments and partake in such positive discussions.
Working for You
If you're planning to be in Ottawa, and are interested in attending Question Period or taking a tour of Parliament, please let me know and my office can help reserve Question Period and tour tickets.
As always, if there is anything my office can assist you with, please call me at 807-223-2182 (Dryden) or 807-468-2170 (Kenora) or email me at [email protected].
Sincerely,
Eric Melillo
Member of Parliament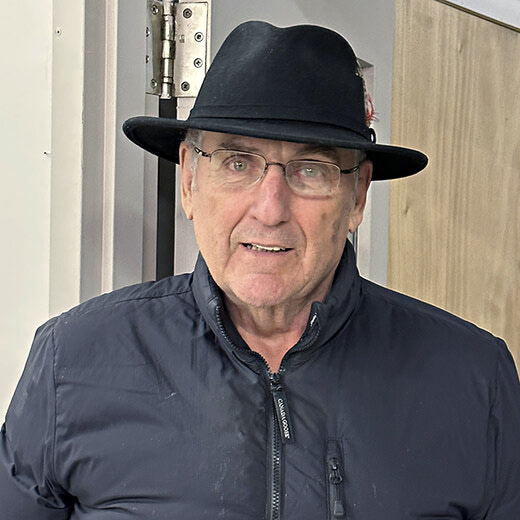 Tuesday, January 31, 2023
Doug Bowman, Mark Kendall, Rebecca Perry, and Sarah Shurvell and Tessa Shurvell answer this week's question.