Report From Parliament Hill
Eric Melillo, MP, Kenora Riding
Dear Constituents,
I was back in Ottawa this week and appreciated the opportunity to attend the Assembly of First Nations parliamentary reception. It was great to see representation from across the country in attendance, and I enjoyed the opportunity to discuss various issues.
Bill C-21 Amendments
After weeks of my Conservative colleagues and I pushing back against the Liberal government's proposed long gun ban, they continue to deny this amendment will impact hunters. But we know it will. We've heard from hunters, trappers, and sport shooters across the country who this ban will impact. The Liberals are trying to ban many of the firearms used to put food on the table in northwestern Ontario.
This week, one of my colleagues was removed from the House of Commons for saying the Liberal government was lying.
The truth is: they are lying. They haven't consulted on this amendment, they haven't listened to Canadian's concerns, and they refuse to admit they've made a mistake and withdraw their misguided proposal.
I want to assure everyone that my colleagues and I will do everything in our power to stand up for law-abiding hunters, trappers, and sport shooters. But we'll need your help. If you oppose this amendment reach out to the Minister for Public Safety and let him know. You can email his office here: [email protected]
Lowering Grocery Bills
I've been hearing from many people about the rising price of groceries, and a recent report suggested that food prices will continue to increase well into 2023.
In an effort to reduce grocery bills this week, my Conservative colleagues and I introduced a motion to remove the carbon tax from food production.
Unfortunately, the Liberal and NDP Members of Parliament voted against it. I'll keep working to use the avenues available to me to reduce food inflation and lower grocery bills.
Working for You
If you're planning to be in Ottawa and are interested in attending Question Period or taking a tour of Parliament, please let me know, and my office can help reserve Question Period and tour tickets.
As always, if there is anything my office can assist you with, please call me at 807-223-2182 (Dryden) or 807-468-2170 (Kenora) or email me at [email protected].
Sincerely,
Eric Melillo
Member of Parliament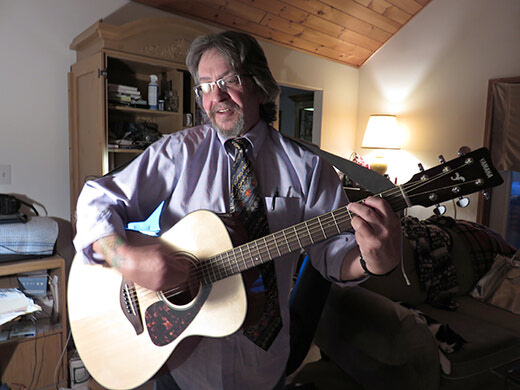 Tuesday, December 13, 2022
My younger brother remembers me from his pre-teen years as the cool guy who would often toss his guitar and sleeping bag into his Volkswagen and drive away - sometimes for weeks at a time...