Report From Parliament Hill
Eric Melillo, MP, Kenora Riding
Dear Constituents,
I hope everyone had a great Thanksgiving! I appreciated the opportunity to spend some additional time with my family.
Dull Economic Forecast
This week RBC economists released their forecasts that suggest a recession will hit Canada sooner than originally predicted. They now expect that a recession will hit Canada at the beginning of 2023.
Enough is enough. The government needs to rein in spending, tackle inflation and take action immediately to ensure the upcoming recession doesn't devastate our economy. There's still time to strengthen our economy, and reduce cost of living before the recession hits.
Shadow Cabinet Position
This week I was honoured to be asked by Conservative Leader, Pierre Poilievre to continue in my role as Shadow Minister for FedNor (the Federal Economic Development Agency of Northern Ontario). As well, I was given the position of Deputy Shadow Minister for Crown-Indigenous Relations.
I am excited to continue advocating for our region, and working to advance reconciliation with my new roles.
Working for You
If you're planning to be in Ottawa, and are interested in attending Question Period or taking a tour of Parliament please let me know and my office can help reserve Question Period and tour tickets.
As always, if there is anything my office can assist you with, please call me at 807-223-2182 (Dryden) or 807-468-2170 (Kenora) or email me at [email protected].
Sincerely,
Eric Melillo
Member of Parliament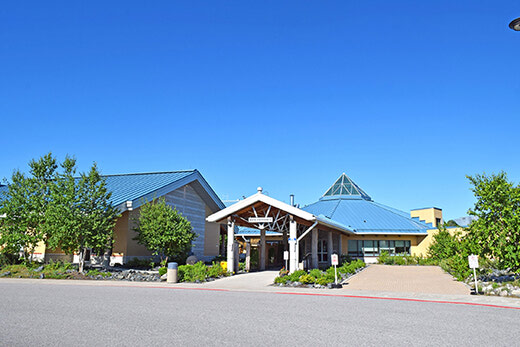 Tuesday, October 18, 2022
As of October 14, Sioux Lookout Meno Ya Win Health Centre (SLMHC) is officially no longer in a COVID-19 outbreak. The outbreak was declared over after 10 days of no new positive cases directly related to the outbreak...