Report From Parliament Hill
Eric Melillo, MP, Kenora Riding
Dear Constituents,
I was happy to be back in Ottawa this week for the beginning of the House of Commons fall session as my colleagues and I are ready to continue advocating for the issues that matter to Canadians. It was great to catch up with Chief Clifford Bull of Lac Seul First Nation and Chief Chris Skead of Wauzhushk Onigum while they were in Ottawa this week.
Fighting Inflation
This fall a key priority of mine is tackling inflation. I have heard from countless of you about the impacts inflation and the ongoing cost-of-living crisis is having on your daily life. As Canadians cut back on groceries, and struggle to make ends meet, it is well past time that the government acts.
My colleagues and I are continuing to advocate for the government to, promise not to increase or introduce any new taxes, cap government spending and remove red tape to allow businesses, farmers and workers to produce more affordable energy, food and housing.
The Liberal government needs to take action and stop fueling the inflationary crisis Canadians are experiencing.
Ending ArriveCan
I am thrilled to hear that the government is planning to end the vaccine mandates and required ArriveCan app use for travellers. For months my colleagues and I have been advocating for the government to scrap remaining border restrictions, and while I wish the government had listened sooner, I am happy to know we are finally ending these discriminatory, unscientific restrictions.
However, the government now needs to forgive any fines that were incurred by Canadians who failed to comply with the ArriveCan app. It isn't fair for Canadians to have to pay for government incompetence.
Working for You
If you're planning to be in Ottawa and are interested in attending Question Period or taking a tour of Parliament, please let me know and my office can help reserve Question Period and tour tickets.
As always, if there is anything my office can assist you with, please call me at 807-223-2182 (Dryden) or 807-468-2170 (Kenora) or email me at [email protected].
Sincerely,
Eric Melillo
Member of Parliament, Kenora Riding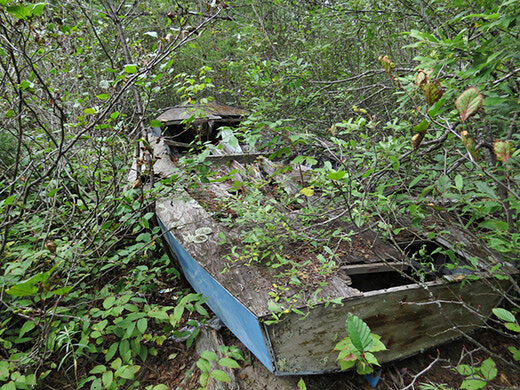 Tuesday, September 27, 2022
I found a sailboat in the woods, and although I searched the sides and the stern, I couldn't find a name. I'll bet years ago she was a beauty with a pretty name like Sarah, or Miss Bette. Maybe Girl From Ipanema...