Report From Parliament Hill
Eric Melillo, MP, Kenora Riding
Dear Constituents,
I hope everyone is enjoying the last few weeks of summer and warm weather! I look forward to returning to the House of Commons in the next few weeks to continue advocating for our region.
Shared Priorities
This past week I visited my colleague MP Rob Morrison in Kootenay-Columbia. I appreciated the opportunity to meet with various business owners and stakeholders to discuss the shared priorities between our two regions.
Later in the week, I took a tour of FP Innovations and Resolute Forest Projects facilities in Thunder Bay. It was an excellent opportunity to learn more about the exciting work being done in the North. As the House of Commons sits again this fall, I'm committed to standing up for Northern Ontario's rich and booming natural resources sector.
9-8-8 Coming to Canada
Over 600 days ago, my Conservative colleague Todd Doherty introduced a motion in the House of Commons requesting that the government streamline all mental health distress hotlines into an easy-to-remember three-digit number, 9-8-8. The motion passed through the House of Commons with unanimous consent, but time after time, the government delayed moving forward with implementing the three-digit line.
I was excited and relieved to hear this week that the government has moved forward with this important project and that by November 2023, the three-digit helpline will be available across Canada.
In just over a year, help for those experiencing mental distress will only be three digits away, regardless of time or geographic location.
Burgers to Beat MS
Congratulations to the Kenora A&W for a highly successful Burgers to Beat MS Day during which they shattered their previous record of $37 000 by raising over $40 000! Seeing our community come together and support such an important cause is amazing.
Working for You
As always, if there is anything my office can assist you with, please call me at
807-223-2182 (Dryden) or 807-468-2170 (Kenora) or email me at [email protected].
Sincerely,
Eric Melillo
Member of Parliament,
Kenora Riding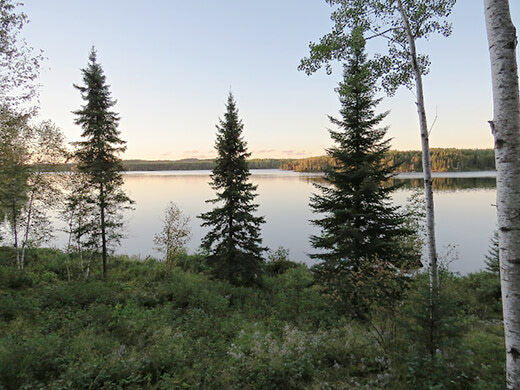 Tuesday, September 6, 2022
Yesterday an email from a special friend in British Columbia popped into my box...