Report From Parliament Hill
Eric Melillo, MP, Kenora Riding
Dear Constituents,

It was great to be back in Dryden for the Annual Fall Fair this weekend. Thank you to all the organizers and volunteers who once again put on a memorable and entertaining weekend.
Experimental Lakes Area
This week I welcomed my colleague Member of Parliament, Dan Mazier, to the Kenora Riding for a tour of the Experimental Lakes Area. For decades, the Experimental Lakes Area has been producing world-renowned research, and I appreciated the opportunity to receive an update on the outstanding work they have been doing. Earlier this year, I was proud to stand in the House of Commons and advocate for the Experimental Lakes Area to receive $25 million in funding to advance their work in our region, which was later granted.
Food Inflation
The cost of living crisis has been hitting Canadians hard for months, and with the fall just around the corner, things don't appear to be getting any better.
The cost of eggs has increased by 15.8% in price while the price of fruit has increased by 11.7%. Experts are warning as fall approaches, that food inflation will continue to get worse. Current skyrocketing levels of food inflation will result in many more low-income families and those living on fixed incomes becoming food insecure.
Many people are already struggling to make ends meet, and with the rising cost of food, many Canadians are concerned about being able to put food on the table or pack a lunch for their school-age children.
The government needs to immediately introduce a plan on how they will combat increasing levels of food insecurity this fall and winter.
Proposed Changes to Electoral Boundaries
This month, the Ontario Federal Electoral District Redistribution Commission released its proposal for changes to the federal election riding boundaries. You can view their proposal on the Federal Electoral Districts Redistribution
2022 website.
I encourage anyone with concerns or opinions regarding the proposed change to provide feedback to the Commission, either by attending a public hearing or submitting a written proposal. You can find information on how to participate on their website.
I am disheartened that the Commission removed one seat from Northern Ontario, reducing the representation this region of the province receives. I believe that our region has many diverse and unique interests that deserve adequate representation in the House of Commons, and I will be sharing my concerns with the Commission.
Working for You
If there is anything my office can assist you with, please call me at 807-223-2182 (Dryden) or 807-468-2170 (Kenora) or email me at [email protected].
Sincerely,
Eric Melillo
Member of Parliament,
Kenora Riding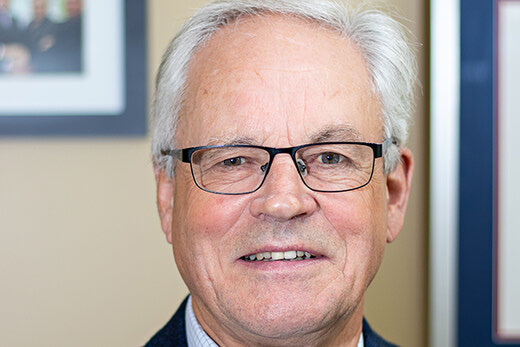 Tuesday, August 23, 2022
The deadline for candidates to put their names forward to run in the upcoming municipal election is now behind us.
With no one else stepping forward to challenge him, Sioux Lookout Mayor Doug Lawrance has been acclaimed and will continue on as mayor...