Report From Parliament Hill
Eric Melillo, MP, Kenora Riding
Dear Constituents,
I enjoyed spending the weekend at the Sioux Lookout Trade Show, where I met and spoke to many of you. Looking ahead, I am excited to visit the Blueberry Festival, Sioux Narrows Arts Festival, and the Eagle Lake Pow Wow this upcoming weekend. I hope to meet many more of you there!
Record Inflation
Canada's inflation rate this past week hit 8.1%, the highest it has been in 39 years. The price of essential items has skyrocketed, and many worry that without intervention the prices will only continue to increase. Economists have stated that the government could help ease inflation and the cost-of-living crisis if the government reined in federal spending. But the government hasn't listened. Rather than fighting inflation, they're fueling it.
It is well past time that the government scrap the carbon tax, suspend GST on fuel, rein in spending and address this cost-of-living crisis.
I hear daily from many families who are struggling to get by, and I promise I'll continue advocating for policies that will make life more affordable and tackle this crisis.
Highway 17 Twinning
I know how difficult the temporary closures of highway 17 can make our day-to-day life. These closures leave many unable to get to work, appointments, or access essential services. Further, Highway 17 is a critical piece of national infrastructure that bridges the Western and Eastern parts of the country. It serves as an important transport route for the entirety of the country. The provincial government has funded the twinning, allowing construction to finally begin at the Manitoba border. But federal support is needed to continue this project throughout northwestern Ontario.
The current state of the highway puts residents' safety at risk and threatens to halt our national economy. Despite this the direly needed twinning continues to be neglected by the federal government. In no other part of the country would the government so blatantly ignore critical national infrastructure needs.
The highway must be twinned for residents' daily lives and our national economy. I will continue advocating for the federal government to step up and support the provincial government's ongoing efforts to twin the highway.
Working for You
As always, if there is anything my office can assist you with, please call me at 807-223-2182
(Dryden) or 807-468-2170 (Kenora) or email me at [email protected].  
Sincerely, 
Eric Melillo 
Member of Parliament,
Kenora Riding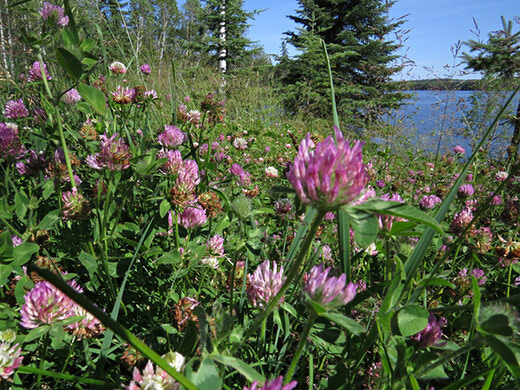 Tuesday, July 26, 2022
Around mid day yesterday I was hustling out of the grocery store with a bag of hamburger, cauliflower, cheese, and a can of beans. I was hoping to slip quietly away to camp on a Thursday afternoon with nobody noticing...