Report From Parliament Hill:
Eric Melillo, MP, Kenora Riding
Dear Constituents,
I was in Ottawa this week, fighting to make life freer and more affordable for Canadians.
My Conservative colleagues and I have been calling on the government to end COVID-19 restrictions and provide a temporary GST break on fuel, to ease Canadians' pain at the pumps.
Lowering Gas Prices
The Conservative Party introduced an Opposition Motion calling for a GST break on fuel. This move could reduce gas prices by about 8 cents per liter, resulting in significant savings for Canadians.
Unfortunately, the government and every other party voted it down.
The Conservative Party is the only party committed to taking serious action to reduce cost of living for Canadians.
Ending Mandates
Last Monday, I spoke in the House urging the government to end all federal pandemic mandates and restrictions.
Federal vaccine mandates are costing people their jobs and preventing Canadians from travelling and reuniting with loved ones. Over the past few months, provinces have been following the science and ending lockdowns, vaccine passports, and mask mandates. It's time for the federal government to follow suit and remove the mandates in their jurisdiction.
Standing With Ukraine
On Tuesday, I rose in the House to recognize Red Lake's Dr. Kostyantyn Bulavintsev for his initiative to raise funds for the Ukrainian military. Dr. Bulavintsev has collected over $20,000 and will be matching donations dollar-for-dollar.
Ukrainians have contributed greatly to our communities, and I'm proud to see Northwestern Ontarians stepping up to support Ukraine.
Clean Water for All
This March marks one year since the government failed to meet their commitment to end all long-term boil water advisories.
There are currently 20 First Nations with long-term drinking water advisories in Ontario, and thirteen of them are in the Kenora riding.
On Friday, I called for the government to work with all parties in the House to provide clean water for all.
Working For You
As always, if there is anything my office can assist you with, please call me at
807-223-2182 (Dryden) or 807-468-2170 (Kenora) or email me at [email protected].
Sincerely,
Eric Melillo
Member of Parliament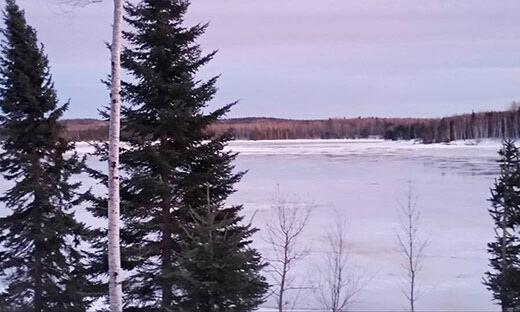 Tuesday, March 29, 2022
Two years ago I dug a pit for eventual use as a gray water system at camp. It's been sitting unused for two summers - a 2 feet deep, 4 feet wide, and 15 feet long blot filled with rain water and mud...