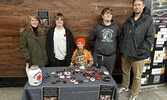 Remembrance Day themed rocks helping local veterans
Tim Brody - Editor
A local family is continuing what has become a tradition of supporting local veterans.
The McCord family was at Fresh Market Foods last Wednesday selling specially painted Remembrance Day themed rocks for donations to the Sioux Lookout Legion's poppy fund.
"We started in 2020 and the reason we did was the veterans that year were not allowed to go out and sell poppies because of COVID. So they weren't selling poppies and we thought it was an important campaign that was being missed. That's what prompted us to start doing this," Nancy McCord shared.
One hundred percent of donations raised through the sale of the rocks go to the Sioux Lookout Legion's poppy fund.
"We find it a fun family event, which we've expanded a little. We've gone to Sioux Towers the past two years and their residents have painted some with us. We're selling ones they've painted. As well, this year I did painting at the (Sioux Lookout Public) Library for Remembrance rocks with some of the public helping to paint some of the ones we're selling as well," stated McCord, who is the Assistant Librarian at the Library.
McCord, her husband Mike, and their three boys Donovan, Christopher, and Ethan have also painted rocks for the campaign this year.
"We all paint them, we all sell them, we have a few veterans that we send them to, so they make their way across Canada. Same as in other years, if we have any remaining we bring them to the veterans' cemetery and place them there," McCord said.
The McCords collected $250 in donations at Fresh Market Foods last Wednesday.
The Remembrance Day themed rocks will be available for a donation at the Red Brick Café until Nov. 11.
The McCords have raised between $400 - $500 so far for the Legion poppy fund.
"We found out those beautiful Remembrance banners on Front Street, part of the money was used to purchase those. It's been about $6000 over the last three years that we've raised. We average about $2000 a year," McCord shared, adding the initiative is all about giving back to the community.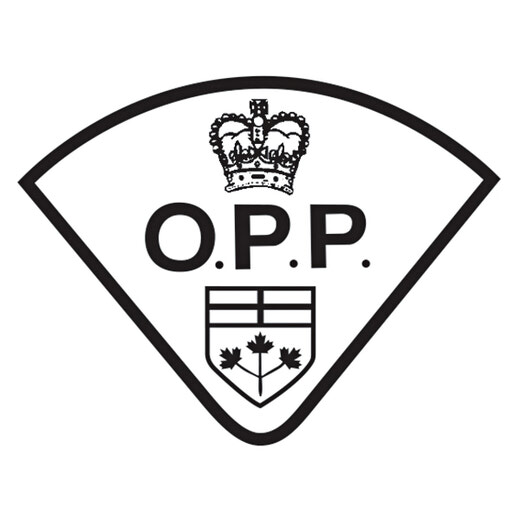 Thursday, November 9, 2023
A 36-year-old Sioux Lookout resident is facing multiple charges after police received a report of a male with an edged weapon...