Question of the Week:
With school back in session, what inspirational quote that you have heard or read would you like to share with students?

Charlie Vincent
Sioux Lookout resident
Don't try hard to fit in, and certainly don't try so hard to be different… Just try hard to be you. - Zendaya

Manisha
Giant Tiger / Fresh Market employee
Work hard, be kind and amazing things will happen. - Conan O'Brien
Julia Saal
Sioux Lookout resident
You're off to great places, today is your day. - Dr. Seuss
Juan Jimenez
Sioux Lookout resident
Hunker down, and study hard. Education is the passport to the future, for tomorrow belongs to those who prepare for it today. - Malcolm X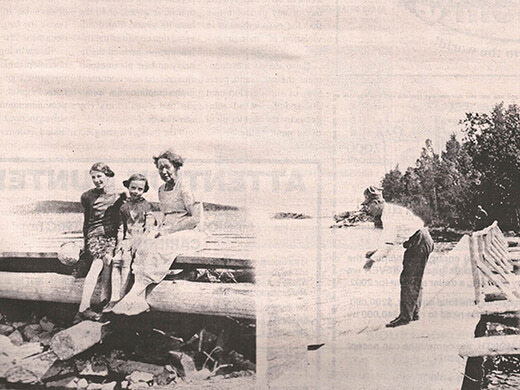 Wednesday, September 6, 2023
Hermina Hoey, Muriel Sutton and Bea Norberg on the docks at the Town Beach, 1928...