Question of the week:
When do you think the snow will stay on the ground?
Skyler Tompkins
Maintenance at Fresh Market Foods
November 10.
Bradley Grenier
Fresh Market Foods employee
Mid-November would be my guess.
Brynn Baas
SMPS student
Late November.
Rena Mamakeesic
SMPS student
I think it will be this month.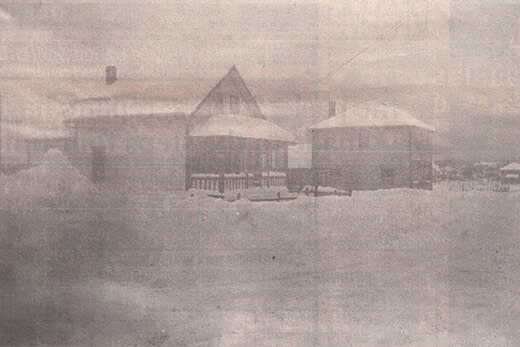 Tuesday, November 1, 2022
Photo labelled as "Sioux Lookout's Firehall in 1934, along side is Tony Prior's house."