Question of the week:
When do you think the snow will stay on the ground?
Curtis Panacheese
Unemployed
A few days before Halloween.
Elton Ombash
Kenora Rec. Hockey Player
In about two weeks.
Darrel Ray
Bush Logger
A foot of snow by Halloween.
Alex Spence
Ex-Carpenter
At the end of October.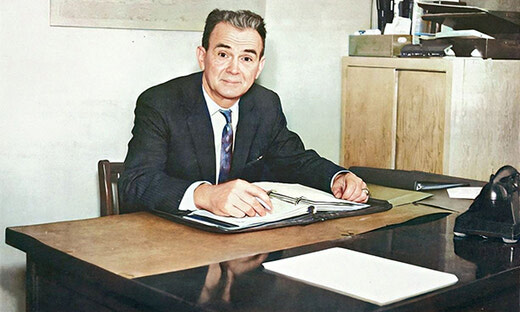 Tuesday, October 18, 2022
QEDHS Principal Thomas T. Rivard at his desk -- 1962.