Question of the week:
What words of encouragement would you like to share with the Sioux Lookout Bombers as they head into the playoffs?
Jennifer Pugh and Mike Mandryk with son Everett Mandryk and niece Chloe Mandryk

SHS Vice-Principal, CN employee, age 2, age 2
Play hard and good luck. Play your best for the community.
Jack Roy and Nancy Roy

Semi-retired, retired
They have a good team. They've played awesome. Give it your all.
Tara Drew

Drew Osteopathy owner / Bombers physiotherapist
Play like you do against Kam River, good and fast hockey. Give it your all. Go Bombers!
Tony Anderson

Beer Store Manager
Heads up and keep our stick on the ice.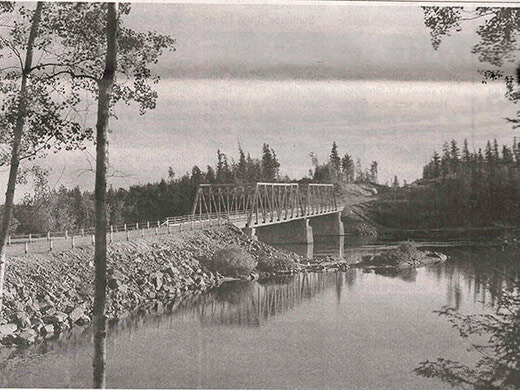 Tuesday, March 21, 2023
Photo identified as "Frog Rapids Bridge, Highway 72, September 10, 1939."