Question of the week:
What have you enjoyed about the summer of 2022?
Jason Duewel
SNHS student
My summer job at the Ministry of Northern Development, Mines, Natural Resources and Forestry.
Nathan Hunter
Vice-Principal at Pelican Falls First Nations High School
Getting out to camp.
Chris Southwind
Taking time to myself
All the wonderful people in this beautiful place and the amazing weather.
Mackenzie Pettit
Lakehead University student
Going camping.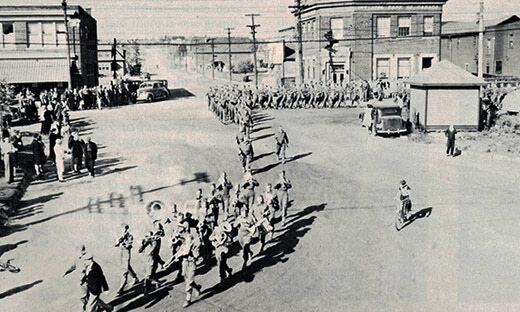 Tuesday, August 23, 2022
Troops marching to the station during World War II.