Question of the Week:
What did you enjoy most about this year's Blueberry Festival?
Pastor Sarah Crane
Childrens Pastor at New Life Assembly
Friends and family. I really enjoyed seeing everyone out and about.
Desmond Singleton
Tikinagan CFS employee
Slate Falls float plane rides and Blueberry Bert's Birthday.
Braylynn Flett
Fresh Market Foods employee
The events have been amazing.
Oden Belisle and Cohl Elliott
Rx Drug Mart employees
Meeting Blueberry Bert, he is very inspirational.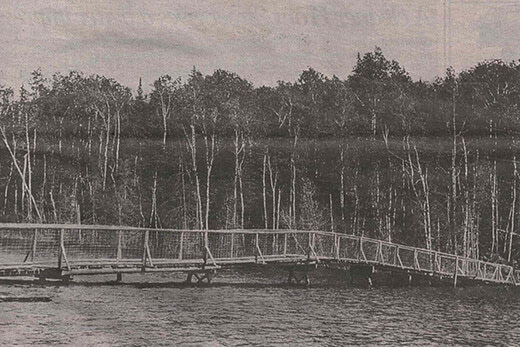 Wednesday, August 16, 2023
Photo of the float bridge that crossed the Vermilion River near North Pines in 1923...