Question of the week:
What are your thoughts on the rising water levels?
Seeka Veevee
Medical Secretary, IFNA
It's a definite concern. I know families that are sandbagging their property.
Meg Brohm-Boles
Tikinagan employee
It's probably going to get higher before it goes down.
Austen Hoey
Manager, Sioux Lookout Golf and Curling Club
I feel bad for those affected!
Bruna Parker
EA, Sioux Mountain Public School
It was dry for so long...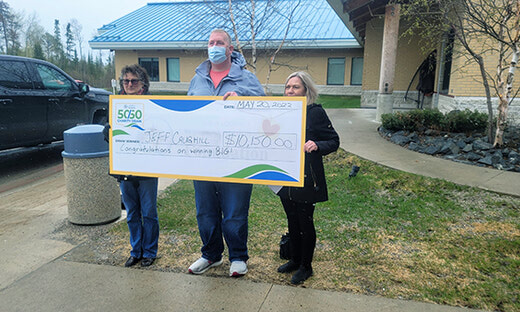 Tuesday, May 24, 2022
Local resident Jeff Caughill was the lucky winner of the Sioux Lookout Meno Ya Win Health Centre Foundation 50/50 draw for May 20...