Question of the week:
What are you looking forward to this spring?
Bob Popovic
Emergency Service Manager/Fire Chief
The warmer weather… boating, being on the lake.
Chris Pollard
IT/Communications
I'm looking forward to the snow being gone, I'm so over the snow. I'm really looking forward to being able to get the kayak out.
Jeslynn Oskineegish
Fresh Market employee
The warmer weather and longer days!
Kim Achneepineskum
Giant Tiger employee
Seeing the kids out playing. There's lots of snow but my siblings like to play in it.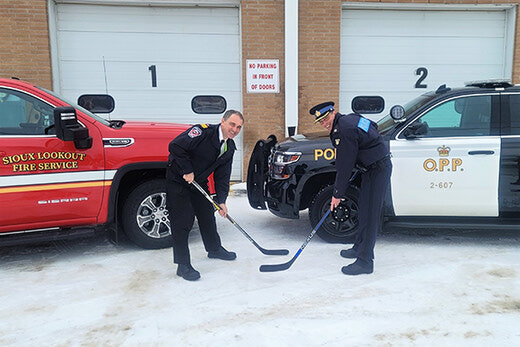 Tuesday, March 22, 2022
It's on! The Sioux Lookout OPP and the Sioux Lookout Fire Service are facing off on the ice at 12:00 p.m. on Sunday, April 3 at the Sioux Lookout Memorial Arena for what is shaping up to be an epic Battle of the Badges...