Question of the week:
What are you looking forward to about summer?
Aurea Wesley
SMPS student
Going swimming and playing with my friends.
Charron Sippola
Retired
Going to our camp.
Gyver Macabeo and Cruz Kingston
Fanshawe College sudent and SNHS graduate
Working. Getting some sun.
Kieran Sakakeep
Heavy equipment operator for Keewaywin First Nation
Working.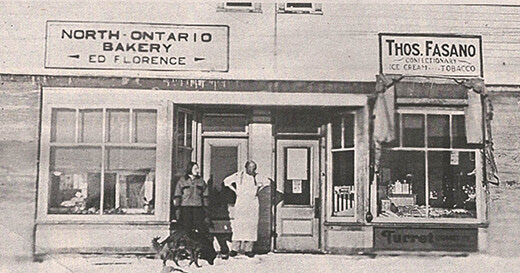 Wednesday, May 31, 2023
Fasano's Grocery and Ed Florence's North Ontario Bakery. Date Unknown.