Question of the week:
What are you looking forward to about autumn?
Rico Littledeer
Musician
Watching the leaves fall.
Linda Fiddler
Motel owner in Sandy Lake First Nation
The beautiful colors.
Florence Tait
Covid Screener in North Caribou Lake First Nation
Family gatherings and partridge hunting.
Tim Bouvier
Locomotive engineer
Changing of the leaves, I don't care for the cold however.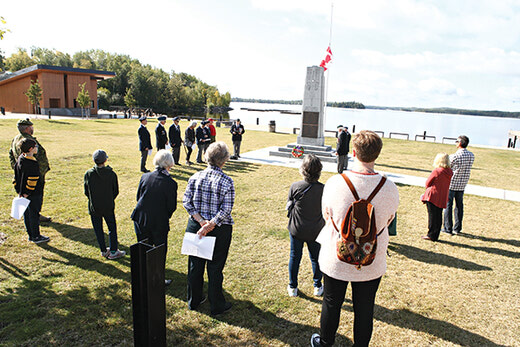 Tuesday, September 20, 2022
The Royal Canadian Legion Branch 78 (Edwin Switzer Memorial) in Sioux Lookout paid tribute to the late Queen Elizabeth II with a memorial service on Sept. 19...