Question of the week:
Summer is BBQ season. What is your favourite food to put on the grill?
John Cole
Semi-retired
Striploin.
Tony Tavares
Meat Cutter at Fresh Market Foods
Ribeye steak, nice thick slices of zucchini and eggplant.
Dorothy Broderick
Drayton Cash and Carry Owner
Really nicely marinated pork rib.
Carter Krahn
Pastor - Calvary Baptist Church
Homemade burgers.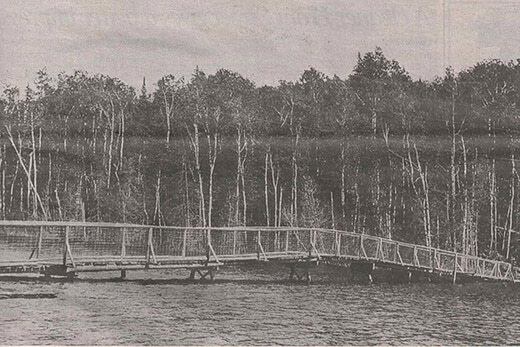 Tuesday, August 16, 2022
Photo of the float bridge that crossed the Vermilion River near North Pines in 1923...