Question of the week:
Sioux Lookout's 41st Annual Blueberry Festival starts on August 4.
What do you enjoy about the Blueberry Festival?
Knowles McGill
Retired
It's an ideal opportunity for folks to return home to visit with friends and family.
Thierry Youbi
Fresh Market Foods employee
I'm so excited. I'm really looking forward to my first Blueberry Festival.
Janae Tinney
SNHS Education Assistant
I'm looking forward to the junior golf tournament. My kids are participating for the first time.
Brenda Linden
Home school student
Helping out at events.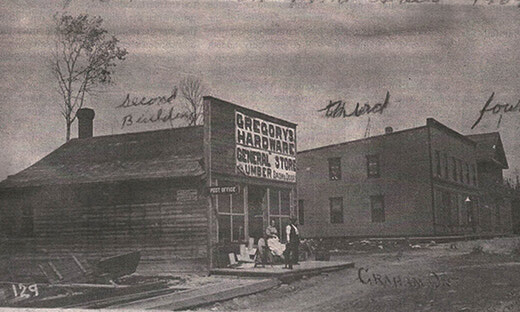 Wednesday, August 2, 2023
2nd, 3rd, and 4th buildings on Front Street -- 1909.