Question of the week:
Sioux Lookout is in the running to become the next Kraft Hockeyville. Sioux Lookout Minor Hockey Association (SLMHA) players were asked what they love about hockey.
Marius Madsen
SLMHA player
I like playing with my friends and shooting and scoring.
Jacob Power
SLMHA player
Playing with all my friends.
Mason Quedent
SLMHA player
I like the sportsmanship and that I can play with my friends.
Rashard Mekanak
SLMHA player
It's fun.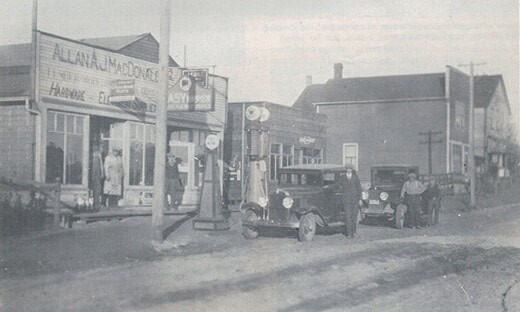 Wednesday, February 15, 2023
Front Street, Allan A.J. MacDonald standing beside his Chevrolet car.