Question of the week:
Have you enjoyed the warmer temperatures we've had this autumn?
Donovan McCord
SHS student
I love fall. It's my favourite season. I've enjoyed it being warm. It was nice not being bundled up for Halloween.
Jack Fehr
Retired
Enjoyed it big time. What can you say when you've been on your motorcycle in November? I was just out on November 3 on a trip to Hudson.
Ava, Elie, and Lili Hochstedler
Home school students, family members
Yes, very much. We're home schooled. We've read our schoolbooks outside and used the trampoline. We've really loved being outside.
Jennifer Hancharuk
Retired
Yes, without a doubt. I was out kayaking one of the latest days ever and walking my dog and enjoying the fall colours.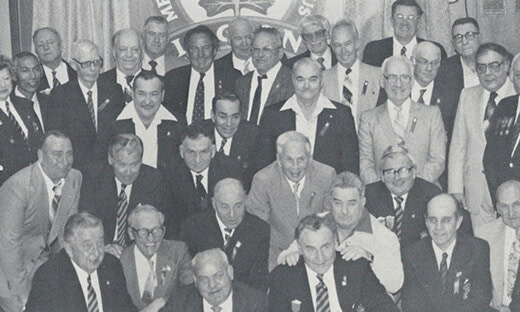 Tuesday, November 8, 2022
Royal Canadian Legion Br. 78, May 15, 1982 -- Presentation of 25 and 30 year pins.