Question of the week:
Do you think spring might come early this year?
Cherie Coulombe
Hair Stylist
I'm hoping so.
Florence Woolner
Retired
I hope so.
Al Wiebe
Retired
I'm hoping so.
Selma Poulin
Semi-retired
I don't think so with all the storms popping up in southern Ontario.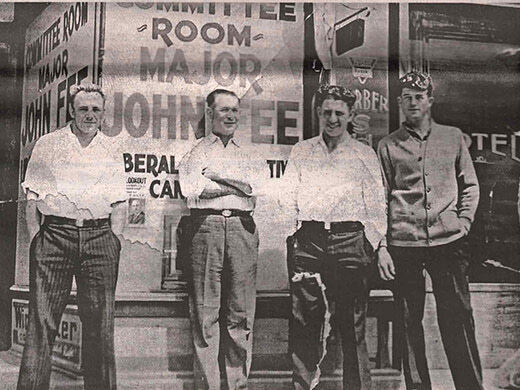 Tuesday, March 7, 2023
BaBanjo Morrison, Orville Duff, Gene Guerten and Doughy Florence standing in front of Clarke's Hotel...