Police officers defeat firefighters 6-3 in Battle of the Badges charity hockey game
Tim Brody - Editor
Approximately 250 people attended Feb. 18's Battle of the Badges charity hockey game at the Sioux Lookout Memorial Arena.
Local police officers defeated members of the Sioux Lookout Fire Service 6-3, with all funds raised from the game being donated to the Sioux Lookout Animal Rescue in honour of Sierra Hoppe. The total raised was still being tallied when this article went to print.
Sioux Lookout Fire Service Fire Chief Rob Favot said after the game, "It's a win-win situation. It's always fun to have these competitions. Unfortunately we were short-staffed this year and last year they were short-staffed, so it worked out that we won last year and they won this year. Looking forward to the next round."
Sioux Lookout OPP Detachment Commander Karl Duewel added, "I thought it was really good to see the crowd come out again this year. It was fun to have this game for the second year in a row. We got even."
Favot and Duewel thanked everyone who attended.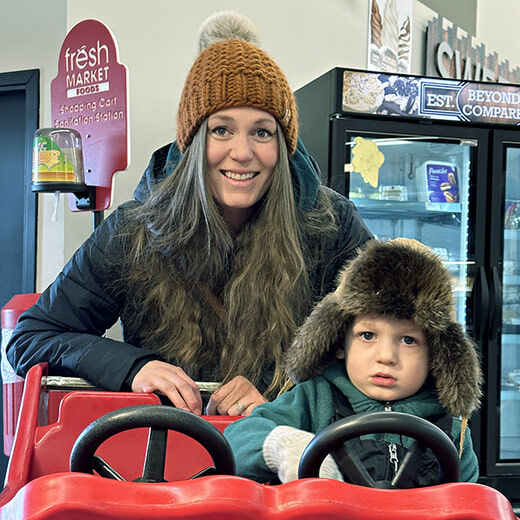 Tuesday, February 21, 2023
Danielle Lillie and Colt Sanderson, Josee Duewel and Jason Duewel, Skyler Tompkins and Rowan Tompkins, and Jill Davies and Holly Davies answer this week's question.