Police lay nine criminal charges against Sioux Lookout resident related to suspicious person calls
Tim Brody - Editor
A 34-year-old Sioux Lookout resident is facing multiple charges for occurrences Ontario Provincial Police say happened between Oct. 24 and Oct. 31.
The individual was arrested and charged by Sioux Lookout OPP after police received multiple reports of suspicious persons throughout the municipality.
The individual has been charged with:

Trespassing at night - four counts,

Break and enter - four counts, and

Theft under $5000 - one count.

Police say private residential security cameras have greatly assisted police in resolving these incidents and identifying the accused. "Officers thank everyone who provided video evidence on behalf of themselves and their neighbours. Anyone with additional information about these incidents is requested to contact the Sioux Lookout Detachment at 807-737-2020 or 1-888-310-1122," police shared in a Nov. 1 media release.
Police also shared that, "Auxiliary officers will be continuing to canvass property owners as part of the Lock It or Lose It program in the upcoming weeks. The OPP also encourage the public to conduct their own property checks and ensure vehicles and outbuildings are secured. For further information on the Lock It OR Lose It program, or for other crime prevention tips, please visit our website at www.opp.ca."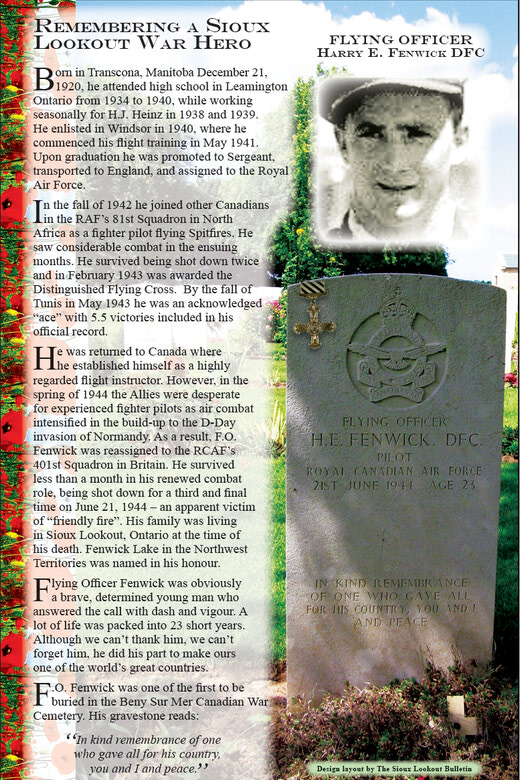 Thursday, November 9, 2023
Born in Transcona, Manitoba December 21, 1920, he attended high school in Leamington Ontario from 1934 to 1940, while working seasonally for H.J. Heinz in 1938 and 1939...