Pickle Ball Tournament
James Mansfield and Frank Bastone won the men's doubles event at the Pickle Ball Tournament held at the Sioux Lookout Memorial Arena on July 30.
Mansfield and Lisa Larsh won the mixed doubles event.
Sixteen people took part in the tournament.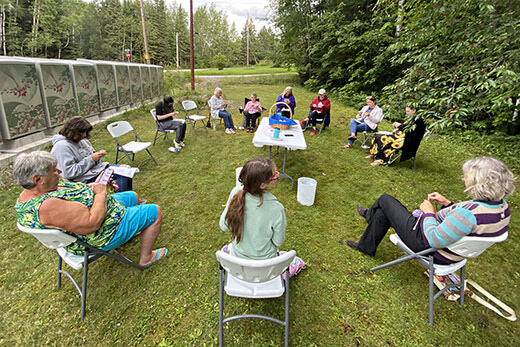 Tuesday, August 9, 2022
Community members and visitors to town were invited to grab their knitting needles or crochet hooks and drop by Drayton Cash and Carry on August 3 to take part in a Speed Knitting / Crochet Contest sponsored by the store...