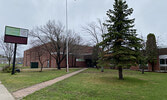 OOTC transitioning out of emergency overnight shelter operations
Tim Brody - Editor
Out of the Cold (OOTC) will be transitioning out of operating the emergency overnight shelter in Sioux Lookout effective September 1.
OOTC Board of Directors member Aileen Urquhart shared, "The program has become more than we were initially mandated to do or are funded to do. The funding is for emergency overnight shelter, but we're having to do a lot more, and so, as a board, it's beyond our capacity. All the work that needs to be done will be picked up by whoever will be the new service provider."
The Kenora District Services Board (KDSB) shared in a May 19 news release that it will issue an Expression of Interest for future operation services and enhancements to the current shelter strategy.
Urquhart also stated in the news release, "As members of the Board of OOTC, we are hopeful that a new service provider will be able to sustain the OOTC Shelter and guide it through the changes necessary to meet both the current and emerging needs of its patrons. Needs which we as a Board are not able to provide currently. We are grateful that KDSB is taking this action."
"The Kenora District Services Board wants to acknowledge the hard work, compassion, and dedication of the Out of the Cold Shelter Board of Directors. Their commitment over the last many years to ensuring vulnerable individuals have a safe, accessible place to be, and their support in assisting patrons with gaining independence from emergency services, has been instrumental in keeping many in need safe and supported in Sioux Lookout. We look forward to working with the community and services providers in ensuring the community continues to have an emergency shelter that is resilient and meets the changing needs of the community," stated Barry Baltessen, Board Chair of the KDSB.
"I think it's important for staff and the patrons of the shelter and for the community to know that there will be no cessation or break or disruption in the service," Urquhart said.
Sioux Lookout's OOTC shelter will continue to offer its emergency shelter services at the former Queen Elizabeth District High School building daily from 4:00 p.m. – 9:00 a.m.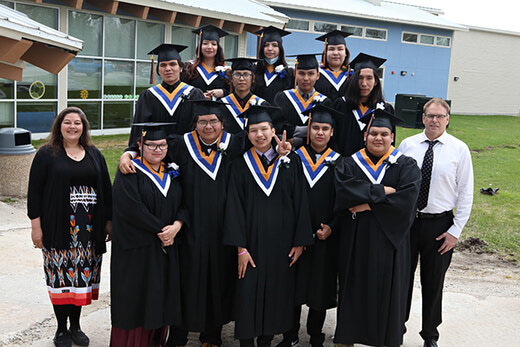 Tuesday, May 24, 2022
On May 19, surrounded by their families, along with school staff and dignitaries, graduating PFFNHS students were celebrated and honoured in a special convocation ceremony...