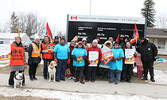 On strike
Indigenous Services Canada employees in Sioux Lookout, represented under the Public Service Alliance of Canada (PSAC), joined PSAC members across the country in strike action which began last week.
Jeff Caughill, Treasurer for Local 00023, said, "We've been without a contract for roughly a year and a half, almost two years, so we're just fighting for a fair wage, fair working conditions, especially after COVID.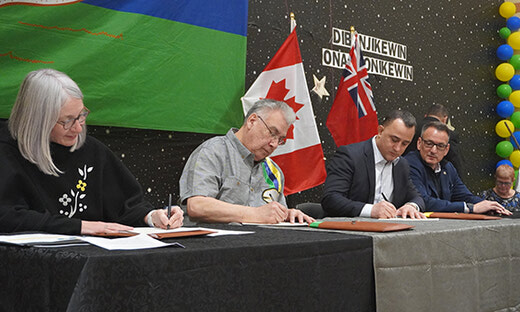 Wednesday, April 26, 2023
An agreement was signed on April 11 in Kitchenuhmaykoosib Inninuwug at a ceremony, that, "supports the exercise of KI's jurisdiction in relation to their child and family services under the Kitchenuhmaykoosib Inninuwug Dibenjikewin Onaakonikewin (KIDO)...