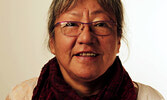 NAN hosts first Women Leaders campaign across its communities
Reeti Meenakshi Rohilla -
Staff Writer
Hosted by the Nishnawbe Aski Nation (NAN) Women's Council, the Women Leaders campaign aims to highlight women across the NAN communities who use their leadership roles to confront family violence. The campaign runs from December 14 until March 22.
NAN shared that the campaign was initiated to recognize the sacred roles women have carried since time immemorial; the Chiefs-in-Assembly have passed numerous resolutions, which affirm these roles. They added, "This campaign is a way to highlight specific women across the NAN communities, but it does not stop with them. As our community members read about the numerous possibilities of leadership, we hope they will be inspired to become a leader themselves. This will help create capacity for women leadership in NAN communities."
The campaign has honoured two leaders for their contributions towards standing up against violence faced by Indigenous women, while looking forward to also facilitating others that deserve recognition. The Acting Director for Equay-Wuk (Women's Group), and a Project Coordinator for the Building Indigenous Women's Leadership Project, Darlene Angeconeb of Sioux Lookout, was recognized as a woman leader by NAN on January 4. Angeconeb shared that she is proud to participate in promoting the prevention of family violence, while putting out the information that people require to become more aware of family violence and its affects. She said, "It could happen to anybody. There are varying degrees of family violence. It's not just all physical. It could be mental, emotional abuse or financial abuse, could be name calling, and could be put down."
Angeconeb said, "I thank NAN first of all, for doing this, and secondly when we talk about safety, in regards to COVID-19, then we should also talk about safety within the home for women or for any type of partners. It's not just the woman that experiences family violence; it might actually be the male who experiences family violence as well. Staying safe from COVID has added stress and we hope that every household is safe from family violence."
A member of NAN Women's Council, Theresa Sutherland of Fort Albany First Nation, who represents NAN on the Ontario Indigenous Women's Advisory Council, was also honored as a NAN Women Leader on December 28 of last year. She shared in a Facebook post by NAN, "A leader listens to and sits with people who need guidance. A leader takes these messages and speaks out for people without a voice." Sutherland added that she advocates to collaborate to identify solutions at all levels of government, with representatives and families, to address the crisis of violence against Indigenous women and girls.
NAN's website mentions that when women are supported in becoming leaders, it creates lasting changes, and the Women's Council recognizes that true leadership means lifting each other up. It further states that NAN finds opportunity through this campaign to learn about the women they represent: what leadership means to them, and how this leadership steers communities towards safety and away from violence.
NAN represents 49 First Nations with a total population (on and off-reserve) of approximately 45,000 people largely grouped by Tribal Council.
The nomination period is now closed.
The campaign can be followed on Facebook at #nanwomen.
For anyone seeking help for family violence, some helplines available locally around the area of Sioux Lookout are Talk4Healing, which is also available in Ojibway, Oji-Cree and Cree languages, and can be reached at 1-855-554-HEAL (4325), Victim Witness Liaison program out of the NAN Legal Services at (807) 737-8065, the First Step Women's Shelter at (807) 737-1438 and NAN HOPE at 1-844-NAN-HOPE or text 1-844-626-4673.