Municipality receiving $50,091 in provincial gas tax funding
Tim Brody - Editor
The Municipality of Sioux Lookout will receive $50,091 as its 2022-23 Gas Tax allocation from the Provincial Government.
The funding, announced on Feb. 23, is being delivered through the gas tax program and can be used to extend service hours, buy transit vehicles, add routes, improve accessibility or upgrade infrastructure.
Municipal Treasurer Carly Collins explained, "The Municipality will be allocating the funds towards the improvements we are currently doing on the (Hub Transit) vehicles and for signage throughout the community."
The funding has been included in the 2023 budget under Community Transportation.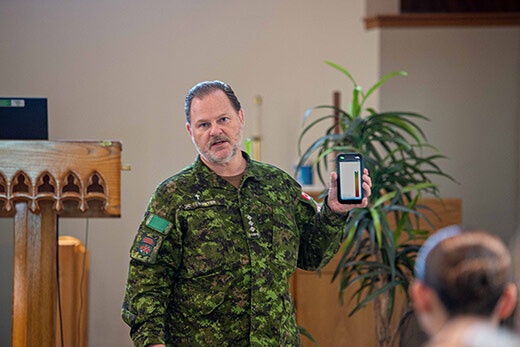 Tuesday, March 7, 2023
A Canadian Armed Forces (CAF) chaplain who counsels army members struggling with mental health issues says the pandemic forced the 3rd Canadian Ranger Patrol Group (3CRPG) to come up with innovative digital ways to reach members in distress...