Municipality maintains mask mandate
Tim Brody - Editor
While the provincial government removed mask mandates for most settings across Ontario on March 21, masks will continue to be required when visiting Municipal facilities in Sioux Lookout.
"COVID positivity rates in our area, while declining, are still quite high. As a result, we're keeping existing public safety measures in place to protect our staff and the community," explained CAO Michelle Larose in a March 18 news update issued by the Municipality.
"We will still require staff and members of the public to wear masks and self-screen when entering our buildings, including the airport terminal building," she added.
Capacity limits of 50 percent will also remain in effect for Municipal facilities, including the Recreation Centre, Sioux Lookout Memorial Arena, and Sioux Lookout Municipal Airport, however proof of vaccination is no longer required.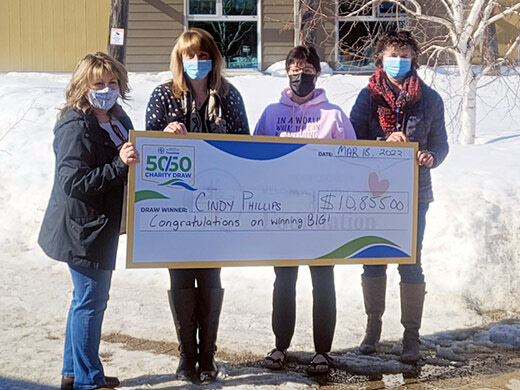 Tuesday, March 22, 2022
A local resident is feeling a little bit luckier after taking home the Sioux Lookout Meno Ya Win Health Centre (SLMHC) Foundation's March jackpot, worth $10,855...