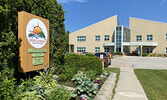 Municipal election race underway in Sioux Lookout
Tim Brody - Editor
The municipal election race is underway in Sioux Lookout with three candidates having already stepped forward.
According to the unofficial list of candidates posted by the Municipality of Sioux Lookout, Sioux Lookout Mayor Doug Lawrance will be seeking re-election, as will Councillor Cory Lago. Reece Van Breda is also seeking a councillor seat.
Candidates have until 2 p.m. on Nomination Day, August 19, to put their names forward.
Nominations are currently being accepted Monday to Friday, during regular business hours at the Municipal Office.
Municipal Clerk Brian P. MacKinnon said of a recent candidate information session held on July 12, "The candidate information session was attended by eight people. One interested in running for one of the School Boards, and the rest with potential interest in running for Council. The Candidate Information Session focused on key information that potential candidates need to know to run in the election, including important information about campaign finances and obligations. We also spoke about accountability/transparency, the roles of elected officials and staff, and the legislative context, among other topics."
The Municipality is asking residents to visit www.voterlookup.ca to confirm they are on the Voter's List. To be added, deleted, or to make any corrections to the information on the Voter's List, people are asked to visit the Municipal Office at 25 Fifth Avenue.
MacKinnon shared, "Voterlookup.ca will cease to function in mid-August. After that time, people should come directly to the Municipal Office to confirm that they are on the voters list. We do encourage people to check voterlookup.ca before mid-August, as this is a quick and easy way to see if they are on the voters list. It is important to note that sometimes there are minor discrepancies in the spelling of certain street names, so, when you check, you may need to alter how you enter the spelling of your street and/or your house number (for example: Moosehorn Road may appear in voterlookup.ca as Moose Horn Road; addresses that have "1/2" as part of the address may not show-up). If in doubt, please contact the Municipal Office. It's important to note that the Voters List is provided by the Municipal Property Assessment Corporation (MPAC), and it known to have errors. This is one of the reasons why people should check early. The Province has advised that for the 2026 Municipal Election, the responsibility for the creation and maintenance of the voters list will transfer to Elections Ontario. In terms of an absolute deadline to register to be included on the voters list (and to be eligible to vote), this can occur up until the close of voting on October 24th. However, we do urge people to check early, to avoid long wait times on voting day."
MacKinnon added, "We encourage people to visit our elections website – www.siouxlookoutvotes.ca – to keep current with information relating to the election. We will also be providing information via our social media channels (Facebook, Twitter, Instagram), and will be mailing "Frequently Asked Questions" about the election and voting process in late September/early October to all mailboxes in within the Municipal boundaries."
"Electors in the Municipality of Sioux Lookout will be using Internet and Telephone Voting. Voter Information Letters detailing the voting process and containing your unique PIN will be mailed out in late September or early October. Voting will begin on Friday, October 14, 2022 at 10:00 a.m. and will end on Monday, October 24, 2022 at 8:00 p.m.," the Municipality advised on its website.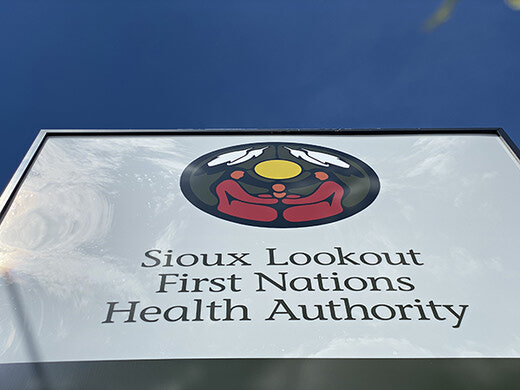 Tuesday, July 19, 2022
Sioux Lookout First Nations Health Authority (SLFNHA) has been reporting an increase in the average daily new and active COVID-19 cases in the last few weeks...