Mental health awareness in the spotlight at Nov. 30 Sioux Lookout Bombers game
Tim Brody - Editor
Mental health awareness will be in the spotlight on Nov. 30 when the Sioux Lookout Bombers take on the visiting Thunder Bay North Stars at the Hangar (Sioux Lookout Memorial Arena).
Bombers' defenseman Aidan Parker shared that he has struggled with his mental health in the past. He is fundraising for mental health awareness through the Movember Foundation. People can donate to Aidan through his Movember page at https://movember.com/m/aidanparker26?mc=1.
Aidan's teammates and the Sioux Lookout Bombers organization are supporting Aidan and mental health awareness and will sport special jerseys at the Nov. 30 game featuring green striping, a green ribbon, and the phrases "#End The Stigma" and "Your Story Matters".
Aidan and one of his friends back home in Medfield, Massachusetts came up with a few jersey designs, which his teammates and the Bombers' executive looked at, before settling on the design the team will wear in the Nov. 30 game.
"The green is for mental health awareness… we went with the Flying B (logo) because we wanted to showcase one of the different logos that we have," Aidan said.
Fifty percent of the proceeds from a 50/50 draw to be held during the game by the Rotary Club of Sioux Lookout will be donated to local mental health programs.
The Bombers will also be selling special green bracelets at the game which say, "Your Story Matters."
Area mental health agencies have also been invited to set up booths at the game.
The team is also planning a jersey auction to be set up on the team's Facebook page.
All funds raised will go to the Movember Foundation for suicide prevention and mental health.
Aidan encourages people struggling with their mental health to seek help, "In sports, especially hockey, they always say, "tough it out", and sometimes you can't tough it out, you need help. Your Story Matters means that you matter and your story matters."
A pregame ceremony has been planned. Puck drop is 7:30 p.m.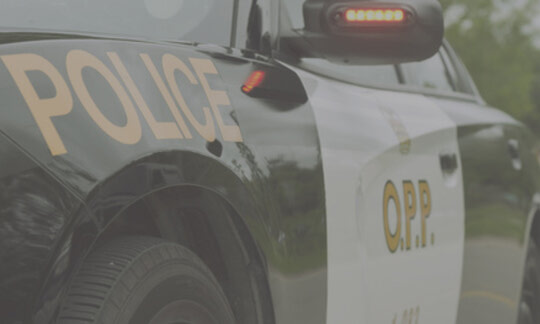 Tuesday, November 22, 2022
The circumstances around the recent deaths of three individuals in Hudson continue to be investigated...