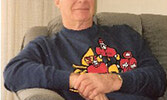 Memories & Celebrations of Life
Obituary - James Donald (Don) Starratt
November 27, 1920 -
December 10, 2018
It is with great sadness that we announce the passing of a husband, a father, a grandfather, a great-grandfather, uncle and a father-in-law, whose death occurred at the Meno-Ya-Win Hospital, Sioux Lookout, Ontario on December 10, 2018.
James Donald (Don) Starratt was born in Grande Prairie, Alberta on November 27, 1920 to Robert Wright Starratt and Iris Idella Starratt (nee Irving).
Robert (Rob), his wife Iris and their son Bud moved to the Peace River country of Alberta, near Grande Prairie.
By 1926, the family had increased by three sons, Bill, Don and Dean, arriving in Hudson, where R.W. Starratt (Don's Dad) had taken a position with the transport department of the Hudson's Bay Company.
Hudson, formerly called Rolling Portage, became the head of water navigation for northern freighting. R.W. Starratt (Don's Dad) operated Starratt Airways for 15 years. Don and Bill Maskerine are the only two employees remaining out of the 235 employees formerly on the payroll of R.W. Starratt's company "Starratt Airways".
In 1934, Don's second oldest brother, Bill, was shot accidentally by a gun, which was fished up from the lake. Bill succumbed to his injury, as penicillin was not invented yet. On January 7, 1941 Don's oldest brother, Bud, was overcome by carbon monoxide from a malfunctioning engine exhaust system and crashed on to the ice of Bruce Lake on a return flight from Red Lake.
Rob and Iris, after this last loss, personal reasons, restrictions of wartime operations and a generous offer of purchase from CPR, sold Starratt Airways in 1942.
In 1941, Don and baby brother Dean Starratt joined the Navy. They served aboard the H.M.C.M.L. Q056 naval ship and spent 4 years away, overseas and were in the English Channel on D-Day.
In 1945, following their naval discharge, Don & Dean operated a charter air service and freighting company (Starratt Transportation Limited) out of Hudson as well as a fibreglass plant and wild rice business (1946-1984).
In 1946, Don was introduced to Ardelle Skinner by her uncle, Charlie Skinner. On October 1st, 1946, Don married Ardelle in Willow Bunch, Saskatchewan, Ardelle's home town. The two of them set-up house in Hudson, and had two sons, Bill, born June 17, 1949 and David, born November 9, 1954.
In May 1967, Don's Dad, R.W. Starratt passed away.
Don was a life member of the Hudson Candlish Memorial R.C.L. Br. #139.
Don was instrumental by constructing, together with legion members, 9 Memorial Cairns located on the east end shores of Lac Seul, paying tribute to our local veterans who fought and died in WWII.
Don's work revolved around a coast guard contract to make and maintain fiberglass channel markers and lights on the lake. He also designed and built fiberglass boats, sleighs, ice shacks and pontoons.
Don had a mechanical background and took care of whatever needed to be done (jack of all trades). Don always welcomed a challenge. Ardelle took care of the books and paid the bills. Don & Dean sold the business (Starratt Transporation Limited) in 1984 on theirs Mother's 100th birthday to Glen Tudhope, they could not have made a better choice.
In 1985, the following year, Don & Dean lost their mother, Iris, at the age of 101. Don & Ardelle retired and continued to live in Hudson. Don loved being on Lac Seul, he was a friend, knew and helped all the Ojibway natives along its shores. Don always said he knew where all the rocks were too.
Don got to spend 46 years with his grandson Michael, 27 years with his grandson Dylan, 25 years with his granddaughter Mikaela and just (17 days short) of 22 years with his
great-grandson Cameron.
Four generations lived, laughed, and loved each other's company.
Don & Ardelle have been relatively healthy, until Don, at the age of 97, took a fall and ended up in the hospital.
In 2018, on September 27th, Ardelle celebrated her 93rd birthday. On October 1st, Don and Ardelle celebrated their 72nd wedding anniversary and on November 27th, Don celebrated his 98th birthday.
On Monday December 10, 2018, we lost a strong link in our family chain. Lost, but never forgotten.
We, as a family, have been blessed to have shared and made memories to last a lifetime.
Left to mourn is his devoted, loving wife of 72 years, Francais Ardelle Starratt; two sons, Albert William (Bill) Starratt (Sandy), Michael David Starratt (Irene); three grandchildren, Michael Edward Starratt (Andrea), Dylan Starratt, Mikaela Starratt; one great-grandson, Cameron James Donald Starratt.
One sister-in-law, Ester Starratt (Dean)
Nieces: Faye Libler (Johnny), Lesley Starratt (Maurice Bouchard), Nicole Rose (Brian)
Nephews: Bob Starratt (Kelly), Jay Starratt.
Great-nieces: Jenna Hoppe (Matt, Ava & Sierra), Darby Starratt, Jasmin Strevel (Dan, twins – son Jordan, Daughter Mila and son Owen)
Great-nephews: Ryder Starratt (Maribelle, Dean), Bailey Starratt, Christopher & Jesse Lock, Dustin Libler, Bud Libler (Samatha & Bentley), Sterling Libler, Brian Legros (Jen), Ken Legros (Kathleen & Calum).
Don was predeceased by his brother Bill in 1934, his brother Bud in 1941, his father Robert Wright in 1967, his mother Iris Idella in 1985, his baby brother Douglas Dean on Aug. 21, 1997, his niece Leata Hancharuk on Nov. 6, 2005, and his niece Penny Lock on July 31, 2011. His great-nephews: Justin Libler (Faye and Johnny's son) on Nov 4, 1985, and Caleb Starratt (Jay and Anke's son) on Nov. 30, 1998.
A memorial Celebration of Life for James Donald (Don) Starratt was held at the Hudson Community Hall at 7:00pm on Wednesday December 10, 2018.
Roger Oakley, Provincial Command and Past President of the Hudson Candlish Memorial R.C.L Br. #139 along with Honor Guards; Cec Oakley, Slywester Kiepek, Mr. Drew and present Legion members paid Tribute to Veteran and lifetime member Don Starratt.
Roger also presented Ardelle (Don's wife) with a Canadian flag.
Daughter-in-law, Irene Starratt welcomed all present and on behalf of herself, Ardelle and their families, expressed how grateful they were for the excellent care Don received over the years at the Meno-Ya-Win Hospital and appreciated having a state of the art hospital right here in our neighborhood.
A picture show of Don's life followed while Ron Bell (Ester Starratt's brother), wrote and delivered the eulogy along with moving tributes from sons Bill & David, grandson Michael and great-grandson Cameron.
A light meal was served by friends and family.
Thank you's, memories shared, tears, laughter and good-byes, brought the evening to a close.
Interment of Don's ashes will be put to rest next to his parents and siblings in Winnipeg at the family plot, (Elmwood Cemetery) at a future date.
If friends so desire, donations may be made payable to the Canadian Diabetes Association through the Sioux Lookout Funeral home, Box 1449, Sioux Lookout, Ontario P8T 1B9. On-line condolences may be emailed to [email protected].