Memories and Celebrations: Obituary
Michael Christopher Bouchard
It is with great sorrow that we announce the passing of Michael Christopher Bouchard, whose death occurred suddenly on Saturday November 12, 2022, at his home in Hudson, Ontario.

Michael was born in Sioux Lookout, Ontario on September 18, 1966.

He attended Hudson Public School until 1978, when he moved with Mom and Dad to Manitoba. There he attended McCreary Public School and McCreary High School.

In the early 80's Michael moved back home to Hudson. In 1983 he gained employment with McKenzie Forest Products, where he was a devoted worker until the mill closure. Michael then worked for a time at Drayton Disposal and Ojibway Golf and Curling Club. In 2011 he began work at the Sioux Lookout Best Western/Sioux Lookout Inn & Suites, where he remained a valued employee until his passing. He also held a weekend job with Lac Seul Floating Lodges, beginning in 2008.

Michael had a passion for sports, especially his beloved Habs, Expos, Saskatchewan Roughriders and Dallas Cowboys. He also enjoyed playing fastball and golf. In 2004 he made an incredible hole in one for a tidy $10,000 prize.

Michael was predeceased by his father Fabien (aka Fred), mother Eveline, brothers Dennis and Richard, sister Marlene, sister-in-law Velda Bouchard, brother-in-law Gerry Dame, and nephew Richie Glena.
Left to mourn Michael's passing are his dear pup Anna. Sisters; Rita Labelle, Louise Watson (James), Bernice Glena (Harry), RoseAnn Skipper (Bruce). Brothers; Marcel (Lynn), Norbert, and Maurice (Lesley Starratt) as well as many nieces and nephews, great nieces and nephews and also great, great nieces and nephews.

Cremation has taken place.

Friends are welcome to join the family at the Hudson Community Hall on Saturday, January 28th, from 1:00-4:00 p.m., as we remember Michael. A light lunch will be served.

If friends so desire, donations may be made to the local animal shelter, Sioux Looks Out For Paws, in Michael's memory. Their email address for EMT is [email protected] or cheques may be mailed to Box 1787, Sioux Lookout, ON P8T 1C4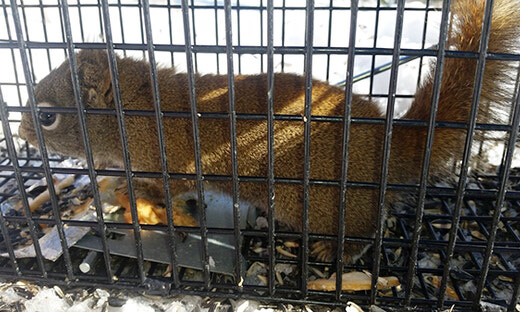 Tuesday, January 17, 2023
We like wildlife around the camp. For many years I have declared our property a sanctuary...