Memories & Celebrations: Obituary
Harold "Robbie" Robertson

April 8, 1937 - August 20, 2023
On Sunday, August 20th, Harold Leslie "Robbie" Robertson passed away peacefully, surrounded by his family at the age of 86. He was born to parents Leslie and Florence Robertson on April 8th, 1937 in Quebec City, the first of four children. He joined the Armed Forces in 1956, and while posted to Parent, QC he met Edna May Soli, who would become his wife. They were wed in 1958, the day after Robbie's 21st birthday. The Armed Forces moved Robbie and Edna around many places in Canada as well as the US. In 1960, they welcomed their first child Donald, in Quebec City, QC. Their second son Bradley followed in 1962, and their daughter Laurel in 1963, both while posted in Great Falls, MT. After retiring from the Armed Forces, Robbie and Edna chose to make Sioux Lookout, ON their home. Robbie enjoyed many hobbies, including camping with his family, making elaborate cakes for his grandchildren, baking cinnamon buns for many recipients, playing cards with friends. He was a member of the Royal Canadian Legion in Sioux Lookout for over 40 years, and enjoyed many events at the Sioux Lookout Seniors Center. His grandchildren and great-grandchildren brought him so much joy, and all have many fond memories of his baking, his donut deliveries, his rides to various sports and activities and his cribbage games. Robbie was preceded in death by his parents, Leslie and Florence, sister Susie Robertson, brother Fredrick Robertson and grand-daughter Jasmine Robertson. He is survived by his wife of 65 years Edna, sister Joy Kitching, eldest son Donald Robertson and wife Grace, son Bradley Robertson, and daughter Laurel Hakala and husband Arvid. He will be missed by his grandchildren: Patricia, Steven, Katrina, Nicole (Kris), Laura (Adam), Anders (Laura), Kerilee (Hunter) and Fredric, and great-grandchildren: Hailey, Mackenzie, Emmett, Lennox, Kailey, Braedyn, and Kennedy.

In lieu of flowers, donations can be made to the Royal Canadian Legion, Sioux Lookout, ON or to St. Mary's Anglican Church, Box 626, Sioux Lookout, ON P8T 1B1.

Cremation has taken place and as per Robbie's wishes, there will not be a funeral.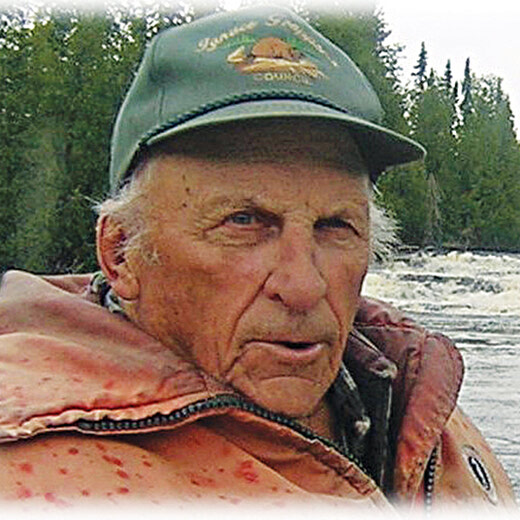 Wednesday, September 13, 2023
With sadness, yet grateful for a full life, well lived, we announce the passing of Adam Zarecki, husband, father, grandfather and great grandfather on the evening of August 31, 2023 at the age of 99 at the William George Extended Care Unit...