Memories & Celebrations - Obituary
Donna Mae (Hannah) Logan
It is with shock and great sadness that we announce Donna Mae (Hannah) Logan passed away unexpectedly at home in Parksville, BC on June 21, 2022 at the age of 84 and three-quarters. She is survived by her daughter Heather Logan (Bradley Toews) of Coquitlam, BC and sister Beverly Nicholl (Jack) of Parksville, BC.

Donna was born in Little Long Lac (now Geraldton), ON on September 23, 1937, the first child of Mae Frances and Alexander Hannah. She was followed thirteen months later by her sister Beverly Joyce and, two years after that, Patricia Gail.

The family moved about frequently for the first years of her life, eventually settling in Sioux Lookout, ON where Donna completed her high school education. She then pursued nursing at the Port Arthur General Hospital School of Nursing in what is now Thunder Bay, ON. Upon graduating in 1958 she returned to Sioux, working in the General Hospital there as a Registered Nurse. She often remarked that working on the maternity ward was one of her fondest assignments.

In 1965, Donna married her former husband James William Logan in Sioux Lookout. They spent their honeymoon in Vancouver, BC and loved it, prompting them to make the move to the west coast the next year. They lived in Vancouver for a short while before settling in North Vancouver. Donna worked at Lions Gate Hospital where she was tasked with managing the hospital's first Psychiatric Day Centre in 1970.

Donna left nursing when her only child, Heather Shannon, was born in July 1972. One year later, she opened a bookstore called Readers Retreat in Westlynn Mall in Lynn Valley; running it for five years before selling the business to return to nursing. Tragically, a workplace injury compounded by a car accident shortly afterwards prematurely ended Donna's nursing career in 1983. Struggling with chronic pain and limited mobility thereafter, Donna was medically retired in 1999.

In 1991, Donna decided to get out of "the big city" and moved to Parksville, BC, where she lived for the remainder of her life, enjoying the lack of traffic and proximity to family.

Donna was always the life of the party and had the biggest heart, laugh, and curiosity about life. A life-long voracious reader and hobby knitter, she enjoyed her time with friends and family sharing stories, playing Scrabble, and trying her luck at the casino. She will be fondly remembered for the joy and compassion she brought to all her relationships. Her daughter would like everyone to know that she lived her life on her own terms and left it exactly how she would have hoped.

There will be no public service. Anyone wishing to honour her memory is encouraged to have a big scoop of their favourite ice cream, an even bigger belly laugh, and consider making a donation to an animal rescue charity in their community.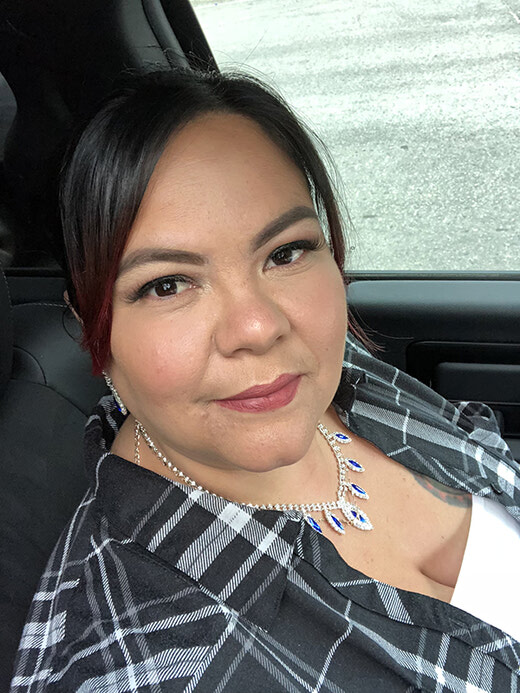 Sunday, July 24, 2022
It is with great sadness and sorrow that the family of Wendy Alma May Lachinette announce her unexpected passing on Thursday July 21, 2022 at the age of 42 years...