Memories & Celebrations: Obituary
Daniel John Albert Ray

March 13, 1949 - December 15, 2022
It is with heavy hearts that we announce the peaceful passing of Daniel Ray, age 73, at home in Dryden, with family by his side.

Daniel was born in Marathon, ON, the oldest of 3 children. He was a very hard-working man and worked at many jobs, including at the Griffith Mine, Abitibi, Great Lakes Forest Products and lastly as a scaler for Mckenzie Forest Products. His favorite job, however, was that of being a Dad and a Poppa.

Dan was always available to lend a helping hand, fix anything that needed fixing and was an avid fisherman. Many friends and neighbors benefited from his vast knowledge of mechanics. He had a wonderful sense of humor and when we were young, he would joke that if we didn't want to cheer for the Habs, we had to go live in the garage. Throughout our childhood, he coached minor hockey and even drove the bus to out of town tournaments. He was an incredible shot and enjoyed hunting until he got older and became too soft-hearted to kill an animal. His family was the most important thing in his life, right up until his passing.

He was pre-deceased by his parents, Daniel and Lorraine Ray, his grandson Jordan Mckenzie and his partner, Susan Albany.

He is survived by his sons, Jamie (Shelly), Shannon (Tammy) and his daughter, Callie (Darryl), sister Donna Ray, brother Frank Ray, mother of his children, Darlene Ray, and numerous grandchildren and great grandchildren. He also leaves behind his beloved cats, Lucy and Chrissy.

The family would like to thank everyone involved in his care over the years in Sioux Lookout and Dryden, especially Laine, who helped us keep him comfortable and cared for at home, during his last days.

At Daniel's request, cremation has taken place and no service will be held.

"To you from failing hands we throw the torch. Be yours to hold it high."

In lieu of flowers, donations can be made to the animal shelter Sioux Looks Out For Paws, Box 1787, Sioux Lookout, ON P8T 1C4
Condolences may be posted to www.dcfh.ca.

Funeral arrangements entrusted to the Dryden Community Funeral Home, 249 Grand Trunk Ave. Dryden, ON, P8N 2X3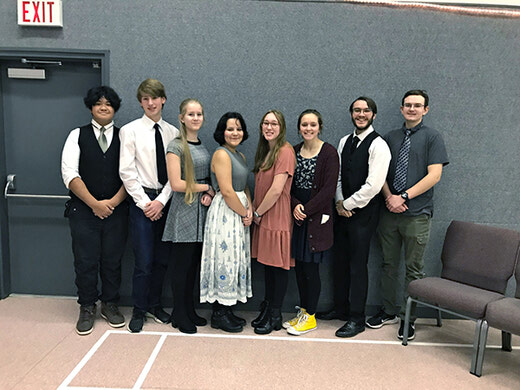 Tuesday, December 20, 2022
A group of eight young adults in Sioux Lookout are participating in this year's Dressember campaign, pledging to wear dresses or ties through the month of December, in efforts to raise awareness about human trafficking...