Memories & Celebrations: Obituary
Barry McLoughlin
November 9, 1962 - April 26, 2022
Barry McLoughlin passed away peacefully in Sioux Lookout, Ontario. Born November 9, 1962 in Dublin, Ireland, Barry is survived by his wife Mary McLoughlin along with four children: Christopher Winnepetonga-McLoughlin, Kristen Nanokeesic, Barry McLoughlin, and Michaela Deirdre Espiritu McLoughlin. He is also survived by his mother Deirdre McLoughlin and brothers John and Dermot Paul. He was predeceased by his father Dr. Dermot McLoughlin and brother Mark.

Barry was a singer-songwriter who found peace with a guitar in hand. He was a private person who spoke through his musical storytelling. His repertoire including instrumental pieces could hold a room or find a listening audience at a festival. Barry was a performer who appreciated artistic expression. The "story of a life" (in tribute to his musical mentor Harry Chapin) of Barry could fittingly be called Six Strings – one each for music, movies, sports, travel, teaching and family. His interests and enjoyment came in various ways from camping with his children to golfing with buddies. Barry was a teacher with a passion for education inside and outside the classroom, formally and informally, whether discussing a novel or mentoring an aspiring musician. He was a loving father to his children and a loving husband to Mary. Barry and Mary enjoyed many times together including long driving vacations, fishing in local rivers, and movie watching.

Barry, you will be missed by many. Thank you for touching our lives and leaving memories and music as gifts that continue giving.

The family would like to thank the many people who have reached out from the local community to those afar including from the Philippines and Ireland. To the staff at Meno Ya Win Health Centre in Sioux Lookout and the Cancer Care Unit in Thunder Bay, thank you. The kindness and support of Northern Nishnawbe Education Council including the staff and students of Pelican Falls First Nations High School was appreciated.

Cremation and a service have taken place. In memory of Barry, donations may be made to The Canadian Cancer Society through the Sioux Lookout Funeral Home, 128 Front Street, Box 1449, Sioux Lookout, Ontario, P8T 1B9, or to the charity of your choice.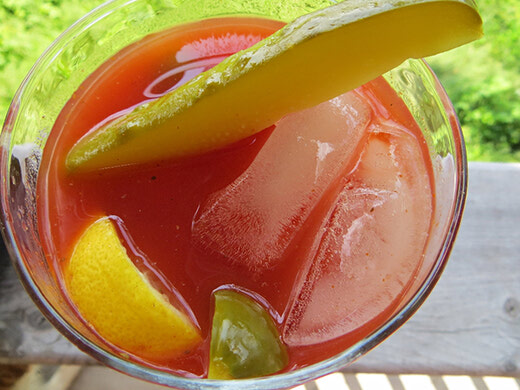 Tuesday, May 31, 2022
Quite a few years ago my brother, a vegetarian, was coming to visit so I scouted around for some recipes we could barbeque...