Memories and Celebrations: Obituary
Allan Kenneth McLeod
May 21, 1931 – December 5, 2022
Allan passed away December 5, 2022, in Sioux Lookout, ON. He has flown to Heaven instead of piloting the float planes especially the Beaver which he did for most of his life. Allan was born in Sioux Lookout, May 21, 1931, to parents Edith Smeaton McLeod and Alexander Kenneth McLeod. At an early age he moved to the Red Lake District - Sandy Point, McKenzie Island and Red Lake, ON. There, he received his early schooling. The family moved to Kenora, ON where Allan continued his schooling. He spent a short time at the Fort William Tech School (Selkirk), In Fort William, ON.

Allan then joined the Royal Canadian Airforce hoping to have the opportunity to learn to fly. Instead, he was trained as a Navigator. He left the Airforce and headed to Winnipeg, Manitoba, where he enrolled in flying courses and became a bush pilot. He flew float planes and he often piloted the well-known Beaver. He spent a number of years as a bush pilot flying into remote lakes to pick up minnows which were in demand for fishing. He also worked for a number of years for the MN - Ministry of Natural Resources at different locations including Sioux Lookout.

Allan's Log Books, Licenses, a DVD and miscellaneous clippings and photos were donated to the Northwestern Ontario Aviation Heritage Centre in Thunder Bay, ON in October 2019. Allan liked to spend his holiday time traveling, usually in his Van which he converted into a Camper. He visited family across Canada and into the States. He was quite skilled at building and fixing things. Allan met his soul mate, Elaine, in 1977. On October 19, 1981, they were married in Thunder Bay. They were a perfect team, they shared and looked after each other and even built from scratch, a beautiful lake home in Sioux Lookout. In later years they travelled to Texas for the Winters in their Van Camper. They loved to go on Cruises. They were truly meant for each other.

Allan was pre-deceased by his parents, his sister Katherine, and his step daughter, Laurel. Allan is survived by his loving wife, Elaine; brothers - Murray (Jo-Anne/Tracey, Terri, Alexander; Brian (Sandy/ Calvin, Barry, Dale); brother-in-law Ron Brown (special nephew, Kenneth Brown, Bobi-Jo and Randy, Russell); Step Daughter, Sharon Skirzyk (Courtney, and Clayton).

In keeping with Allan's wishes, there will be no service. Cremation has taken place. The family will gather at a later date to scatter Allan's ashes in a favourite location.

The family wishes to thank the staff of the Long-Term Care Facility in Sioux Lookout for their excellent care.

If friends so desire, in lieu of flowers, donations may be made to the Alzheimer Society of Canada (Alzheimer.ca) or The Princess Margaret Cancer Foundation (thepmcf.ca) online or through The Sioux Lookout Funeral Home, PO Box 1449, 128 Front St. Sioux Lookout, ON P8T 1B9. Condolences may be sent to [email protected].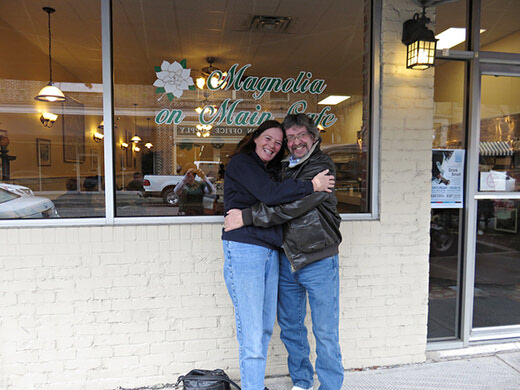 Tuesday, January 10, 2023
About 15 years ago I created a website called Fairbanks Friends. It attracted people with an interest in Fairbanks, Alaska - a place where I had lived for a couple years in the mid 1960s...