Memories & Celebrations: In Memoriam
In Remembrance of Anne Carroll
May 30 1929 - June 26 2020
No more your face to look upon
or your beautiful smile to see
Though deep inside my heart I know
You still reside with me.
When the sun casts down its golden rays
That's when I see your smile
Then rain drops fall just like my tears
And my heart aches for a while
A rainbow in the sky appears
With beauty of its own
And on the breeze, I hear your voice
It whispers you're not alone.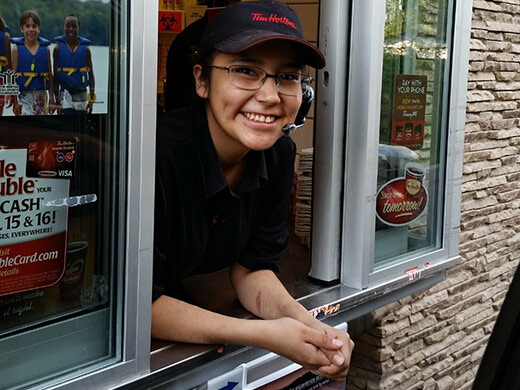 Wednesday, June 14, 2023
Emma Meekis worked at Tim Hortons in Sioux Lookout from 2015 to 2017... Emma passed away on June 18, 2022. She was 23... On June 18, Emma's family is holding a private family memorial to remember her, but they also want to honour her in the community.