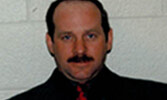 Memories and Celebrations of Life:
In Memoriam - Robert Young
who passed away 1 year ago November 10-18.
DAD
We miss you more than ever…
Your guidance and our love.
But, we know you're still watching silently from above.
The love you gave still warms us
the way it always will.
But leaving left an empty space
that time can never fill.
From heaven you're still giving
the love you always had.
I know you hear us talk to you.
We will always love you Dad x

Michael, Mark & families
You Are Missed
So Very Much
To my Husband
I often sit and think about
The years that have passed by
And of the happiness and joy
That was shared by you and I.
I think of all the laughter,
The smiles and all the fun
And, before I even know it,
My tears have once again begun.
For, although it brings me comfort
To walk down memory lane
It reminds me how, without you,
Life has never been the same.

Love Forever, Sharon