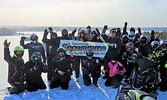 Mark your calendars, Snowarama 2022 takes place on Jan. 28
Tim Brody - Editor
A day of fun snowmobiling, meeting new friends, and exploring the area and taking in its wonders; all while supporting children with physical disabilities. That, according to Sioux Lookout – Hudson, Red Lake Snowarama co-organizer Mike Starratt, is what's in store for participants on this year's January 28 fundraising ride.
Registration will take place at the Ojibway Power Toboggan Association (OPTA) clubhouse at 108 Abram Lake Road between 8:30 a.m. and 9:30 a.m.
Commenting on this year's route, Starratt shared, "We're going to go to a place called Root Lake, which is to the west of Hudson… what's there is, I call them pictographs, that were created by First Nations… we're going to go there, group ride, everyone can have a look and check them out."
Starratt has always tried to highlight local points of interest on each year's ride.
He estimates this year's ride will likely be about five hours, "Probably two hours to get there with the group ride…, then probably an hour there, and two hours to return and then the pizza lunch at the clubhouse."
Starratt said he's hoping riders from Red Lake and around the area will join this year's ride.
Anyone interested in taking part in the fundraising ride for Easter Seals Kids can register online at https://snowarama.org/, which is also where people can go to pledge riders.
"This unique fundraising experience combines thrilling snowmobile riding with an opportunity for snowmobile clubs and snowmobilers to join in the camaraderie of family activities to help children and youth with physical disabilities," Snowarama's website states.
Starratt explained, "The money stays in our area that is raised."
"Hopefully it's a good ride and a lot of people come out," he said, adding, "If it ends up being super cold, we'll probably just do the Hudson-Sioux loop."
Starratt thanked event co-organizer Tracey Ellek for helping him plan this year's event, the OPTA and Dryden Power Toboggan Club for the use of their trails, and the Lac Seul Police Service, who will accompany riders.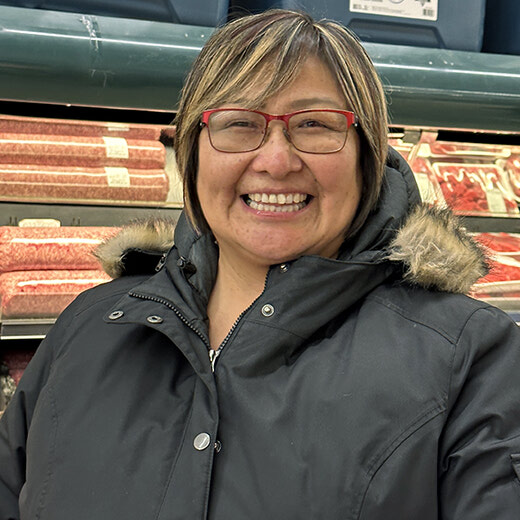 Tuesday, January 3, 2023
Laura Semple, Digvijay Singh, John Cole, and Jeremy Funk
answer this week's question.