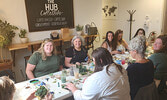 Maker Workshop – Baum Gallery
Brittany Baum of Baum Gallery held a moss frame making workshop on August 5 at The Hub Collective during this year's Blueberry Festival.
The event drew a full house with 12 participants.
Baum shared, "It was one of the best maker workshops. Everyone did so well and had so much fun." Baum hopes to hold more workshops this fall and winter.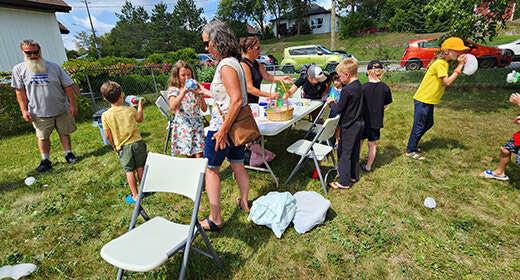 Thursday, August 24, 2023
Visitors to this year's Blueberry Festival were invited to the Peace Garden at St. Andrew's United Church on Aug. 7 to participate in a Messy Church event...