Local Refugee Sponsorship Group prepares for relocation of refugee family
Andre Gomelyuk - Staff Writer
A locally formed sponsorship group is looking for the community's help as they prepare for the arrival of a persecuted family they are sponsoring. The family is expected to arrive sometime between December and February.
The Galatians 6:10 Refugee Sponsorship Group, whose core committee includes John Bastone, Merle Burkholder, Frank Head, Collin Hochstedler, and Geraldine Morgan, are seeking donations of furniture and household items for the family that will be arriving. Burkholder said anyone able to help can contact any of the core committee members, or himself at [email protected].
"We have storage space, so if there is anything they are willing to donate and if people want to help with the sponsorship, we need people to give rides. Volunteers to help with resettlement," Burkholder commented.
The Galatians 6:10 Refugee Sponsorship Group includes people from local churches, with the core committee being responsible for the Private Sponsorship of Refugees (PSR) program.
The group has sponsored two families to Sioux Lookout so far and have two families that are in process of coming over.
Burkholder explained, "We focus on sponsoring persecuted Christian people, and we only sponsor people that we know, somebody who knows them. The family that is coming now, their country of origin is Pakistan. They moved to Thailand, so they lived in Bangkok, Thailand for six or seven years and because their lives were threatened in Pakistan, a family we know recommended we sponsor them."
Burkholder shared the committee has been in contact with the family, Nasir Gull and Hina Sidhu, whose interview with Canada Immigration is scheduled for this week.
Gull shared with Burkholder recently, "Brother, we are having our interview soon because of your prayers, your love, and your support. We are so happy today. We are ready to go for our interview in the Canadian embassy 20 October. We are coming soon to see you, praise the Lord."
"So now that they are coming it's really where the work begins. We have to find a house for them, get everything furnished, we need to help them get an OHIP card, a bank account, mailing address, apply for employment, there's a lot of things that we help them with when they arrive," Burkholder said.
The family is given permanent resident status, "When they arrive in Toronto, they arrive with a Social Insurance Number. As soon as they are ready, they are able to go to work," Burkholder shared. He continued, "The main thing is that their lives are safe. This couple that is coming, they were threatened in Pakistan and if they went back to Pakistan they would be killed there, and so just being able to get to a place, where they are safe, and their lives aren't in danger."
The Galatians 6:10 Refugee Sponsorship Group hopes to sponsor a family a year, if possible.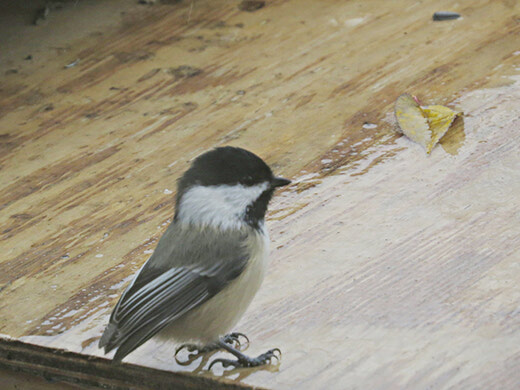 Tuesday, October 18, 2022
Hobo's tail feathers are sprouting like mung bean seeds (ah, remember the days when we were all going to be living a full life of self sufficiency on a tiny piece of land, raising chickens, rabbits, and a goat, and eating sprouts grown in a mason jar...