Letter to the Editor
Open Letter - Re: Opposition of Planned Harvest in the Municipal Boundaries of Hudson to Frenchman's Head Corner

Dear Mr. Pruys, R.P.F., Management Forester, MNRF Red Lake, Sioux Lookout District,
I am writing to express my opposition to the planned harvesting of trees in the Municipal boundaries of Hudson, extending to Frenchman's Head Corner. Please note that I am not opposed to the planned harvest per se, but respectfully request that the location of the harvest be moved outside of Municipal Boundaries, as it will negatively impact or prohibit the execution of the following activities that local residents, their family members and tourists who visit our region engage in for enjoyment, promotion of metal wellbeing, recreation and more.

Hiking

Winter sports

Hunting

Gathering of traditional medicines

Harvesting of berries

Snowshoeing

Dog walking (many people take their dogs to run on Tea Cup Lake Road.)

I reside in and around the reasonable boundaries of the municipality of Sioux Lookout and appreciate your careful attention and consideration to this matter.
Very sincerely, Krista Storey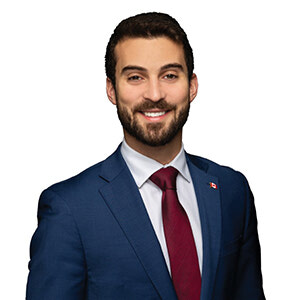 Tuesday, April 4, 2023
Kenora MP Eric Melillo is expressing his disappointment in Budget 2023, which was presented by the federal government on March 28 on Parliament Hill...