A Tale of Two Monarchs
Eight months since Queen Elizabeth II passed away after reigning as Queen for 70 years. Although we knew she would eventually pass into history, it was still a surprise as she had been a constant presence in our lives for so long. My entire life, I never anticipated a change. Throughout my existence under the reign of Queen Elizabeth II, her presence has remained a true constant. May King Charles III and Queen Camilla's reign be filled with success. It's interesting to note that Sioux Lookout has been under the leadership of four Kings and one Queen thus far. I'll be watching their coronation.
Dorian William Wesley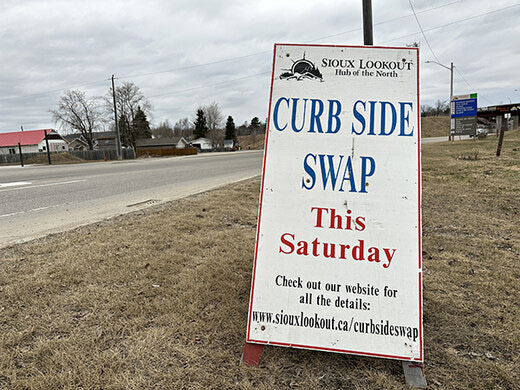 Tuesday, May 9, 2023
"Save yourself a trip to the landfill, avoid the bother of a garage sale, extend the life of the landfill by putting out your stuff and find yourself a treasure by joining the swap. One person's castoff will be another's treasure"...