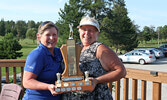 Ladies golf champ

Betty Ann Roy won her 15th Ladies Blueberry Open Golf Tournament on July 30 at the Sioux Lookout Golf and Curling Club. Roy shot an 88 to win the event.
Hilary Cameron finished just behind in the first flight, losing to Roy in a playoff finish.
Forty-five ladies took part in the 18 hole event. Drew Osteopathy and Garth Hyslop CPA and Associates were major sponsors of the event.
Roy (pictured, right, with Tara Drew of Drew Osteopathy) said it was great to be back in town for the 40th annual Blueberry Festival. Raised in Sioux Lookout, now living in Winnipeg, Roy said it was wonderful to catch up with friends and family during the festival.
Jerri Gould won the second flight. Kristen Hoey won the third flight. Cindy Chawrin won the fourth flight. Lauren Berlinguette won the fifth flight.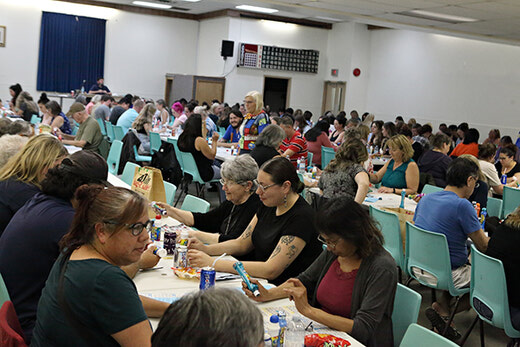 Tuesday, August 30, 2022
Sponsored by the Legion Ladies Auxiliary, this year's Blueberry Bingo brought in 221 participants...